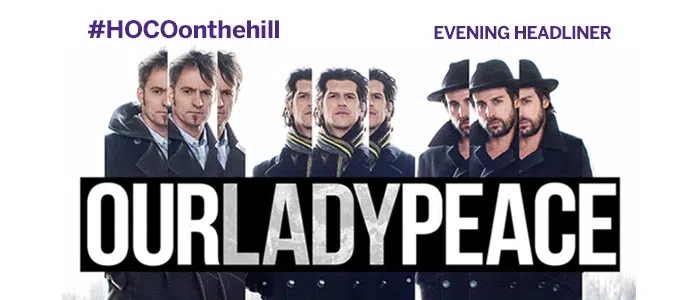 Our Lady Peace were the evening headliners for Westerns Hoco on the Hill this past weekend. Our Lady Peace is one of the most successful bands in Canada today consisting of Raine Maida, Steve Mazur and Western alumnus Duncan Coutts.
The band has sold more than 5 million albums world wide , winning four JUNO awards and 10 Much Music Video Awards. The show started on the UC Hill at 6pm with opening acts Colemen Hell and Sloan.
It was an honour for Duncan Coutts (Our Lady Peace bassist) to be back in London performing at Western. He remembers his frosh when the concerts were at the bottom of the hill and is happy to have the concert graduated to the top. Coutts also joked that he used this performance as an excuse to come to homecoming since he never had on during his time at Western.
With more than 7,000 students in attendance Coutts gives advice to those who have the dream he did growing up to become a musician. "Never give up" For Our Lady Peace the band says it's not so much work for them anymore because performing and music is their passion when you find a career you love it becomes easy to pursue.