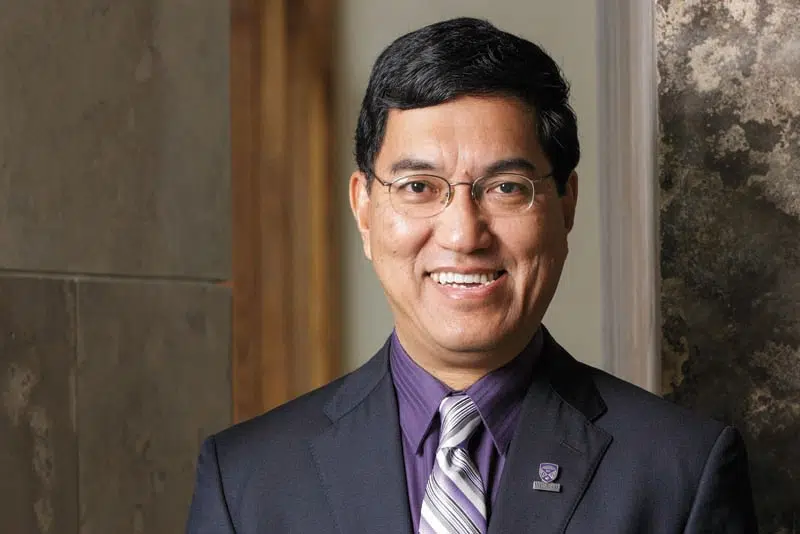 The salary scandal of Western University's President, Amit Chakma, has been reviewed and deemed an "innocent mistake" according to retired Court of Appeals justice Stephen Goudge.
Western's Board of Governors along with Goudge commissioned to review the $440,000 payout Chakma recieved in 2014 in lieu of taking an administrative leave.
The review states Western's Board Chair, Chirag Shah, and Chakma sidestepped the normal process for negotiating contracts, with Shah alone approving Chakma's payout.
Although Goudge's report states Shah and Chakma failed to anticipate how the public would react, and failed to share valuable information with the public, he calls the incident an "innocent mistake."
Faculty member, John Reed, however believes the decision was not innocent.
"This wasn't even shared with the board. This is something that the president and Chirag entered into together, and the deal was altered and sweetened because [Chakma] wanted to make a better profit than he was already going to be making. And that's the language of a CEO. And so to have that kind of an attitude is an offence to the democratic institution itself," he says.
"I would love for the people who run this university to just do a good job running it. I would rather not have to complain, or write a report, or ask for a vote of non-confidence. I would just like people to do their jobs well, that's what they're hired to do," he continues.
In a separate statement released alongside the review, the board states they'll be reviewing and making changes to its processes. The board and justice Goudge are on the same page.