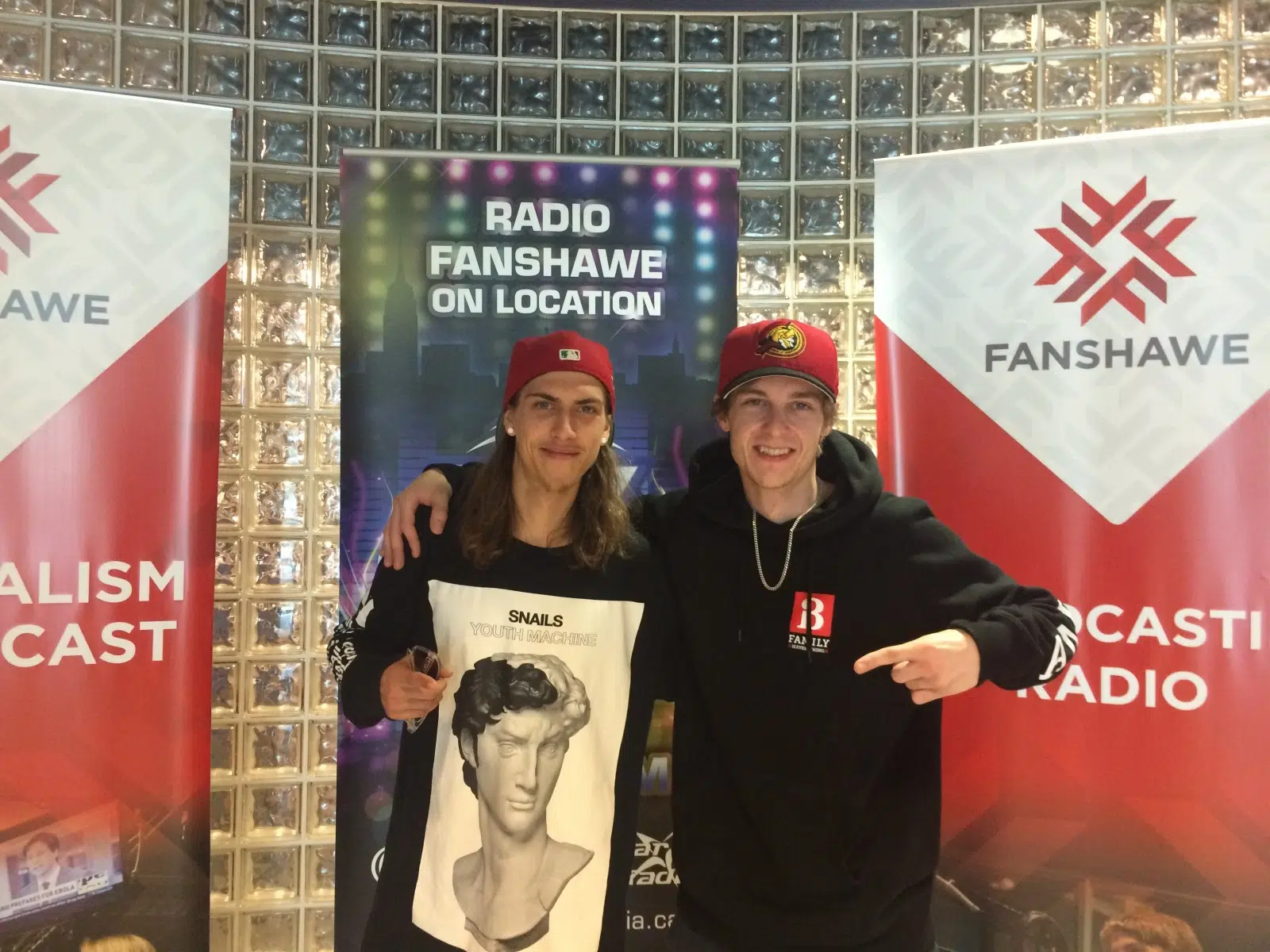 The Hevdbvngers, a duo born and raise in London won the Paint Party DJ submission contest to be the opening act of one of the more anticipated parties in town.
Tim Siczek and Bratt Howard started with the idea of being a band, but the lack of singers push them to the EDM (Electronic Dance Music) world. Howard says "we went to a lot of raves and since the stuff with the band wasn't working up, we saw like, there's two people over there and we can do that, we love music, and we are always the ones playing the music at parties"
That's how Hevdbvngers was created. Howard says, "it comes from our heavy background. We love intense music. The music that will wrap you and tell you something or explain something to you, and we always thought banging our heads is an expression and we have always bang our heads, so we wanted to go by hevdbvngers"
The duo combines different genres to give a spin on what you could hear in a party. Siczek says, "we combine hip hop, and heavy, trap, house, all to something different, something that anyone could appeal too."
Hevdbvngers entered the Paint Party contest in aims to stop being "basement Djs" and keep working for making a space on the EDM world for them. "We said that if we got a 100 vote that was already an achievement, and the fact that we won" Howard makes a small pause "I can't tell how grateful we are for this opportunity."
Doing their first big live show at London has a special meaning for the duo; Siczek says, "Is our hometown. Our friends and family can come to see us, it's awesome"
The Hevdbvngers are the opening act for Monark, Scott Boone and Inukshuk on the event at Centennial Hall at 9:00 PM.
The Hevdbvngers have a souncloud were you can listen to their work and a Facebook page if you want to contact them.