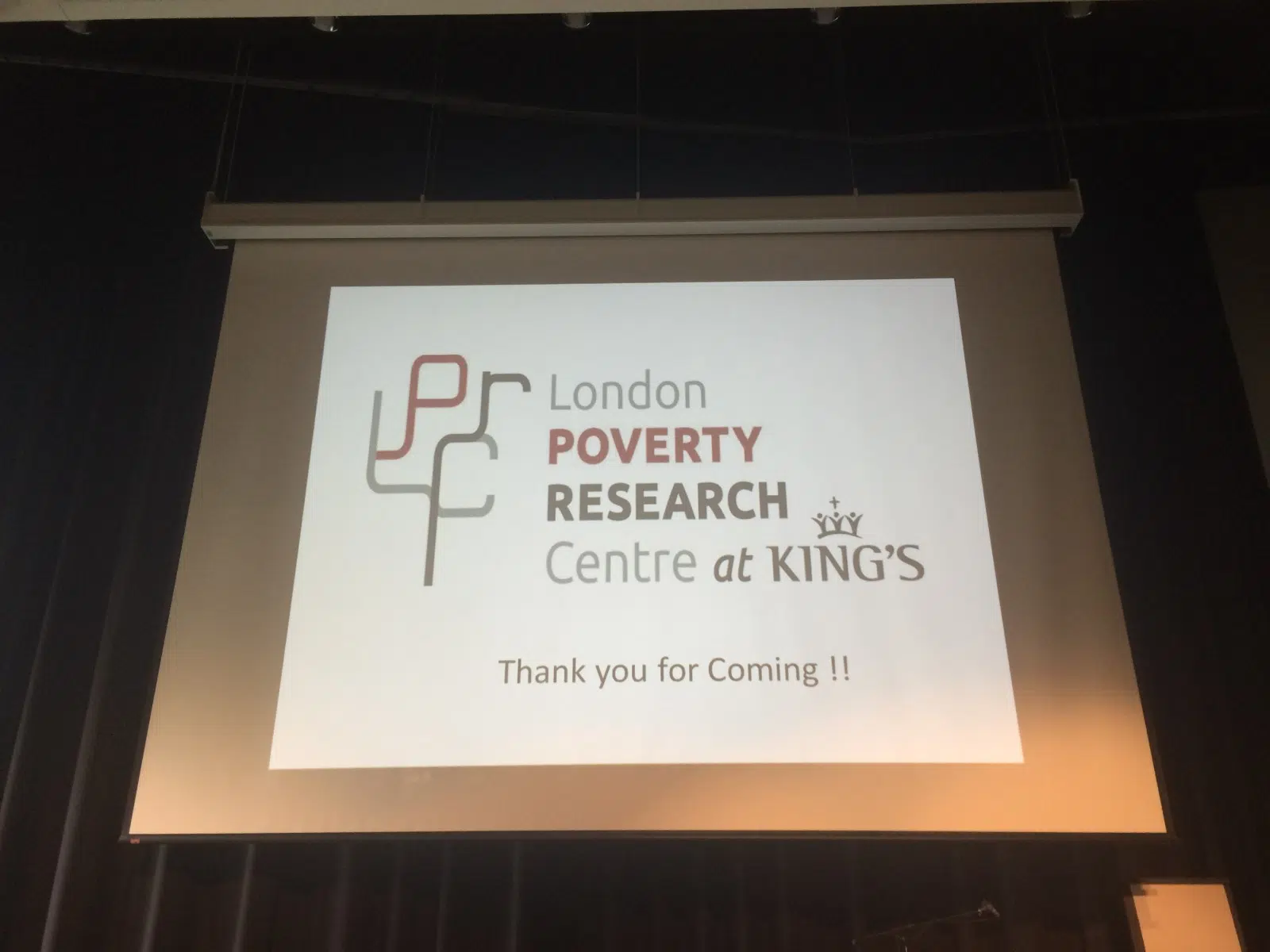 The London Poverty Research Centre  in King's University College hosted a conference called, "The Future of Work: Poverty Reduction In London."
There they announce the launch of all the data they, and their partners, have gathered about poverty and unemployment; and also sparked the conversation about poverty in London.
The LPRC also took the opportunity to announced the completion of their data for public access, and a new research study in London about the growth of precarious work.
Sue Wilson, one of the board members at the London Poverty Research Centre in London had a short interview with us about poverty, and why they created a poverty research centre and much more:
Understanding poverty in London, Ontario:
The conference had two speakers: Armine Yalnizyan, senior Economist at the Canadian Centre for Policy Alternatives; and Mike Moffat, assistant professor in business, economics, and public policy at Ivey and chief economist at the Mowat Centre.
They spoke about how jobs are the easiest way out of poverty, but how full-time employment has no longer being available to everyone.
Dr. Moffat started his part of the conference with data like we need to have 2 breadwinners with full time employment in a household to be part of the middle class.
Facts Moffat pointed out:
In 1976, Canadians lacking a full time job was 8.2%

In 2014, that more than double to 17.3%

Two of the biggest reason for unemployment are automation and globalization.

London had suffered the hit of automation and globalization the most because of the how manufacturing was a big in London.
Yalnizyan included more detail in how poverty is a responsibility of society and not a few simple individuals.
Yalnizyan says, "There's poverty that people struggle with when they can't work, there's poverty people struggle with when they can find a job, and there's poverty people struggle with when do have a job. So this have many different problems that we face."
Yalnizyan centre her talked on:
Poverty is not something we can afford with an aging population.

Southwestern Ontario never did recover from the 2008 crisis.

Terms and conditions where people is hiring is one big part of why there's poverty.

Temporary jobs and agencies are thriving while full time employment is disappearing.