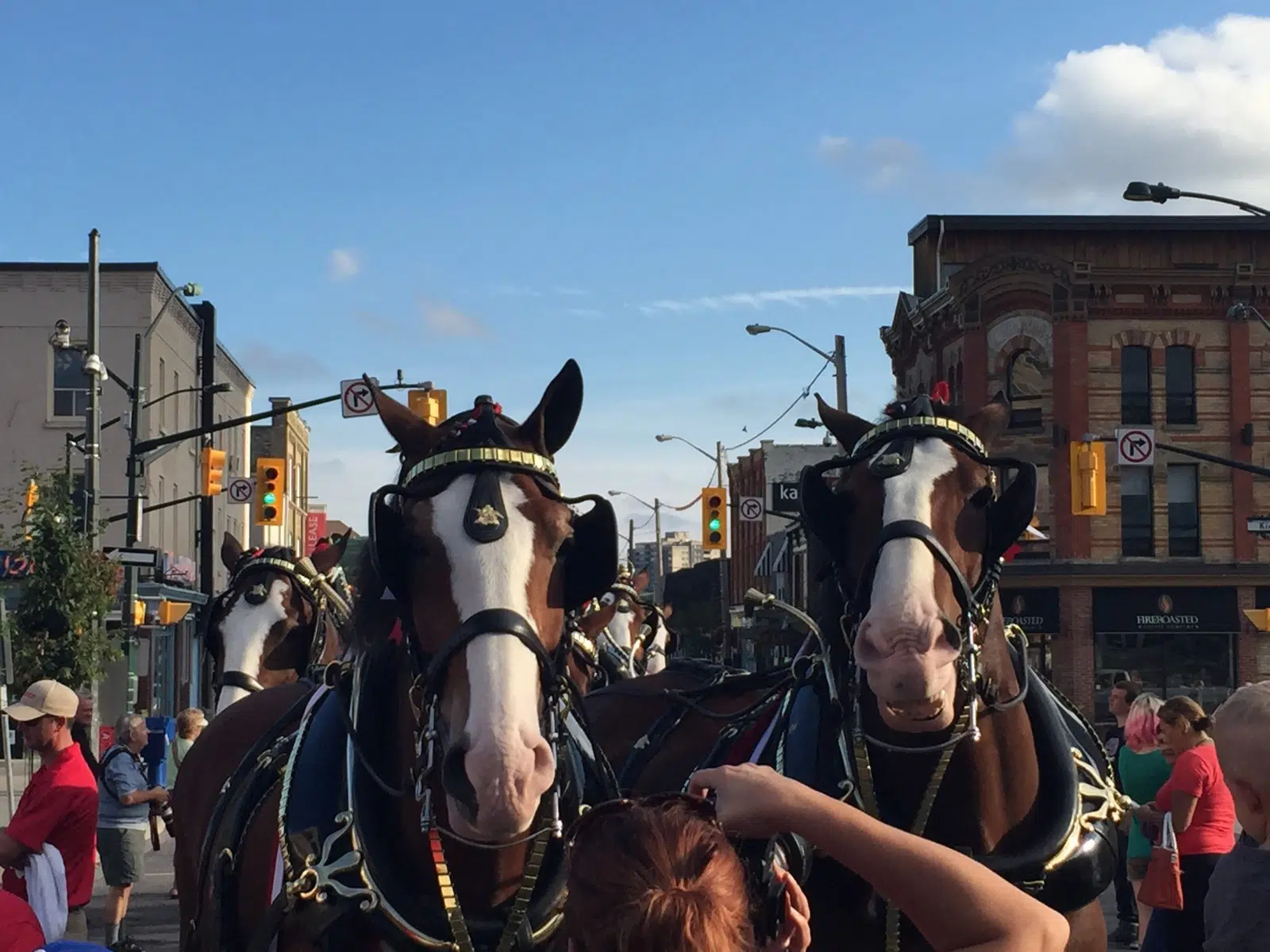 Over the past week the world famous Budweiser Clydesdale's held their 2015 show here in London. The show which is held every four years was brought back to Canada this year after spending two shows in the United States.
The event started off when the pre-show was held outside Budweiser Gardens on Monday. This was an opportunity for the public to get up-close and personal with the Clydesdale's before they began competing in the show the following day.
The opening ceremonies started on Tuesday evening, the horses were introduced by bagpipers, immediately followed by an introduction of each of the shows managers, co chairs, coordinators, and a few of the volunteers. Each group of people were brought into the venue by horse and carriage.
Co-chair of the event, Tracy Robinson says the Clydesdale show is comparable to the Olympics, except in horse world.
Throughout the week the horses participated in various different competitions, as well as in different styles. By the time the show wrapped up on Saturday night there was a total of 569 Clydesdale's, 141 Entrants, and 86 classes spread over a five day time period that was the 2015 World Clydesdale show.