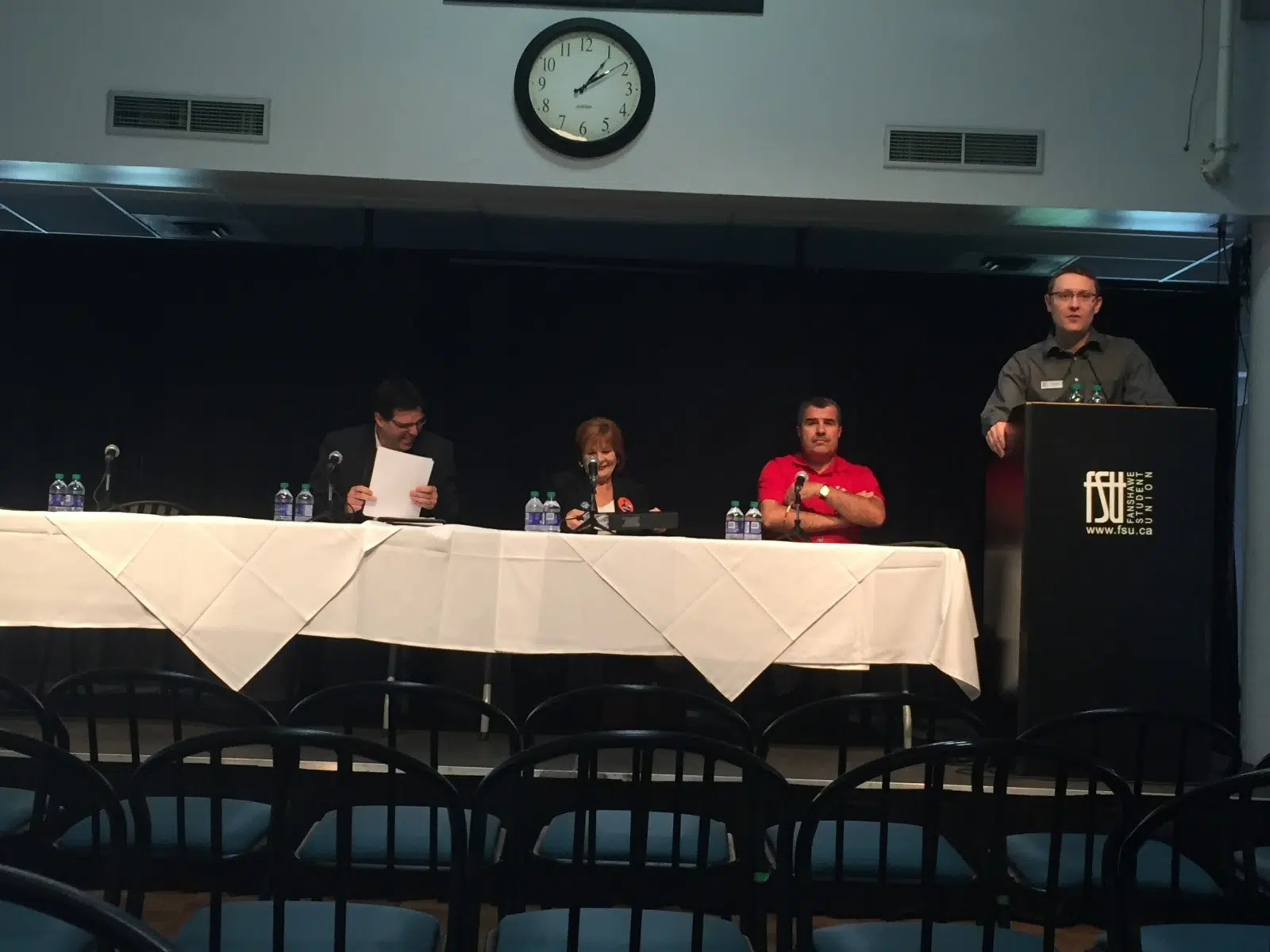 Candidates for the London-Fanshawe riding participated in a debate hosted by the Fanshawe Student Union today. Irene Mathyssen of the NDP, Matthew Peloza of the Green Party and Khalil Ramal of the Liberal Party were among the candidates that took part in the debate. Conservative candidate Suzanna Dieleman did not attend the debate.
The importance of youth and students to vote is reflected by all three parties that took part in the debate. Matthew Peloza of the Green Party emphasized the fact that the average student debt is $28,000. Peloza added that in the last election only 38 per cent of voters ages 18 to 24 cast a ballot.
Liberal candidate Khalil Ramal said, "Youth play a pivotal role in the upcoming election and their vote will determine the direction of this election."
Adding to the importance of youth voters, Irene Mathyssen who is the NDP candidate expressed that it is vital that youth vote because this election is about their future. Mathyssen adds that voting for the first time can be freighting, but if you learn the process on how to vote, it is a piece of cake.
The current unemployment rate among youth is 14 per cent.
The election is set for Monday, October 19th 2015.