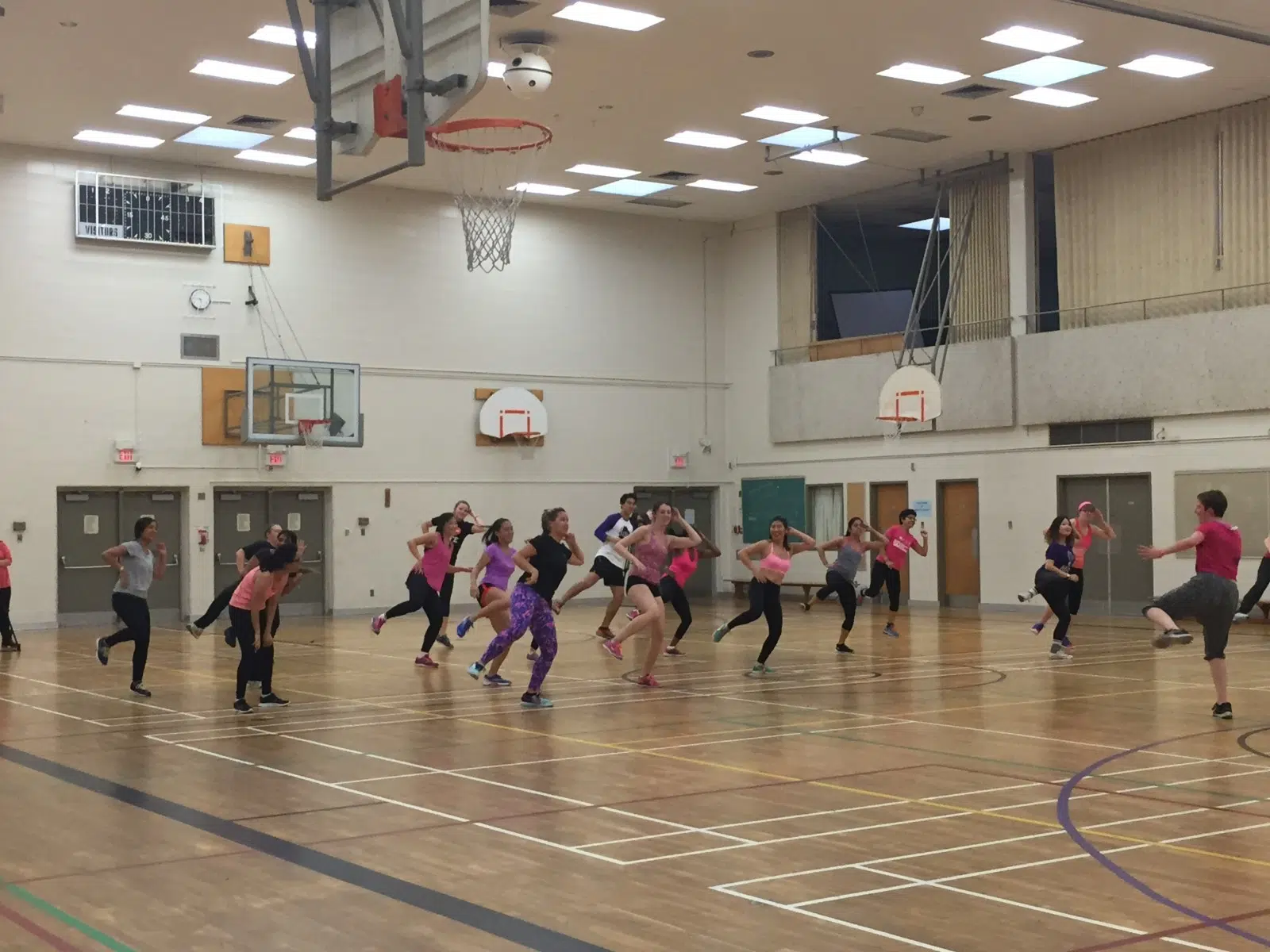 Last night the Canadian Cancer Society University Bureau put on the fundraiser Pink Zumbathon for Breast Cancer Awareness.
Doors opened at 5pm with a dance lead by a Zumba instructor from 5:30pm-6:30pm in the Althouse Gymnasium. All participants were encouraged to wear pink in support of breast cancer.
The cost to participate for the event was $2 and all proceeds went to the Canadian Cancer Society.
Josh Rosaasen who is apart of the Canadian Cancer Society University Bureau and coordinator of the event says the turn out was mostly university students with a couple additional Londoners.
Rosaasen said they were featured on Rogers television to get word out of the event and was helpful in getting the community involved.
More events are in the process of being planned by the Canadian Cancer Society in support of Breast Cancer Awareness month.
Keep checking their website for more details.
To make a donation to the Canadian Cancer Society click here