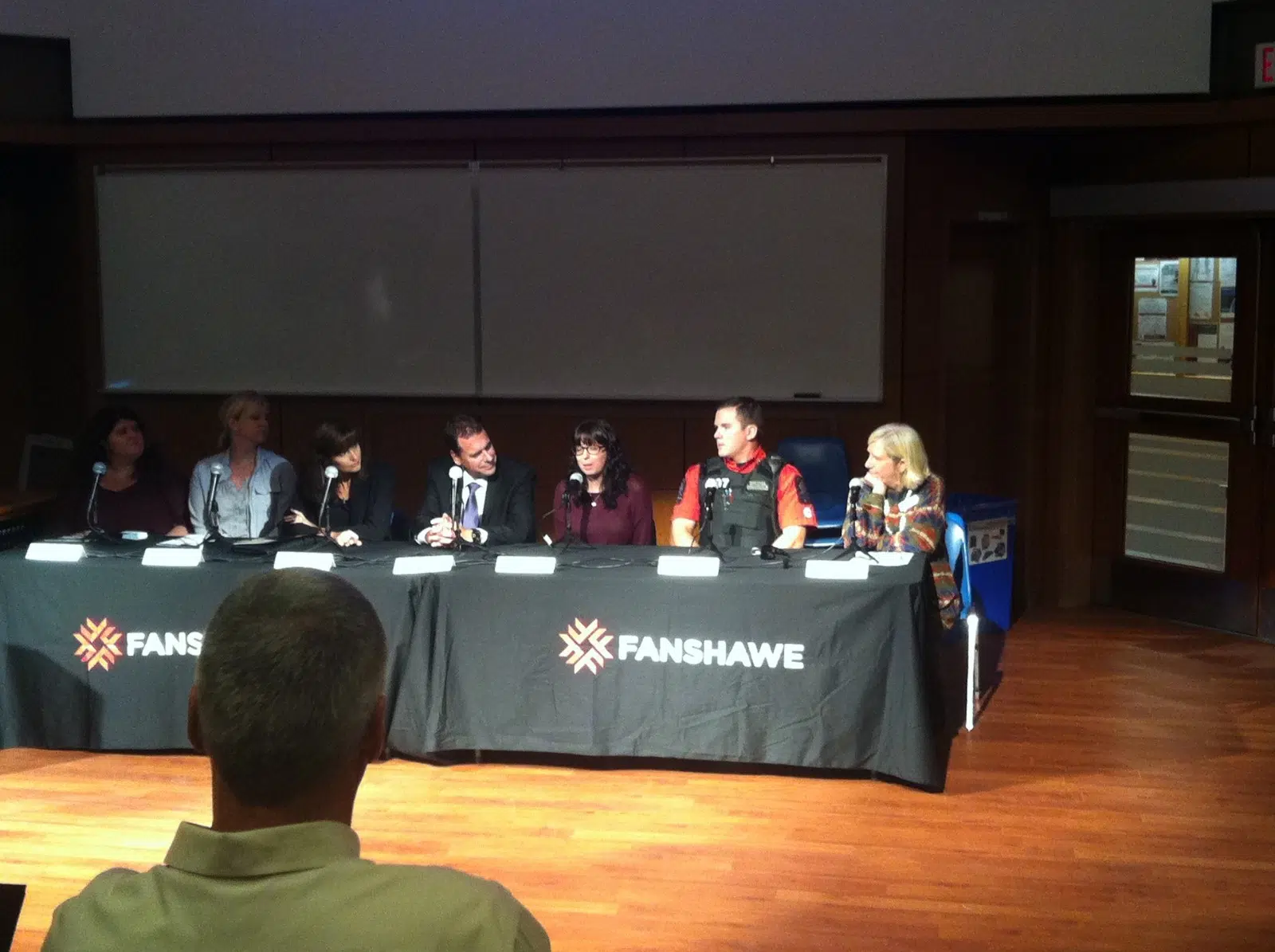 Fanshawe's Sexual Violence Prevention Adviser Leah Marshall has organized a number of interactive, educational initiatives throughout the year, including lat night's screening of The Hunting Ground. The film is a documentary about sexual assault on college campuses in the U.S. which follows survivors as they fight to change how universities handle reports of sexual violence.
Marshall wants anyone who has experienced sexual violence to know that support is available.
"If they're not sure about going forward, or they're wondering about what services are available on campus or in the community I'm available to meet with students."
She also gave advice for friends or loved ones of survivors.
"The most important thing to remember is that an individual that has experienced sexual violence, who has been in that situation – sexual violence is about power and control. It's not about sexual desire. They've lost some piece of power and control, so it's important to allow that individual to guide where they want to go moving forward."
Senior Manager of Counselling and Accessibility Services Suzanne Book was present as part of a Q&A session after the film, and gave similar advice.
"Really listen, and believe someone's story… Sometimes parents or partners will also react because they're worried about the person, and they'll say 'you should have been more careful', or 'why didn't you tell me', not meaning to blame but acting out of their own anxiety… [Understand] that it is a long journey sometimes. The person may feel okay one day, but get triggered the next day."
She adds that it's important to get support for everyone in a family or in a relationship, because it can be difficult and possibly traumatizing to hear about the experience. She also says that  there's been a great start with these initiatives engaging students to get involved, and that awareness of the issue has improved recently.
"I think the stance of the government in bringing this forward that everyone needs a stand alone policy, and there are some things we were already working on before the policy came into effect, so that was a good fit for us… I think we are making progress because we're seeing even if the short time frame more people coming forward asking questions about it, and also bringing reports forward."
Other members of the Q&A panel were staff from local counselling centers, OPP officers, and Fanshawe Special Constable Luke Edwards.
Other initiatives throughout the year will be the Silence Isn't Consent campaign as well as poster and other interactive campaigns, and public speaker Laci Green will be on campus in the winter term.
Leah Marshall can be reached at 519-452-4465 or at lkmarshall@fanshawec.ca, and the Counselling and Accessibility Office is in room F2010