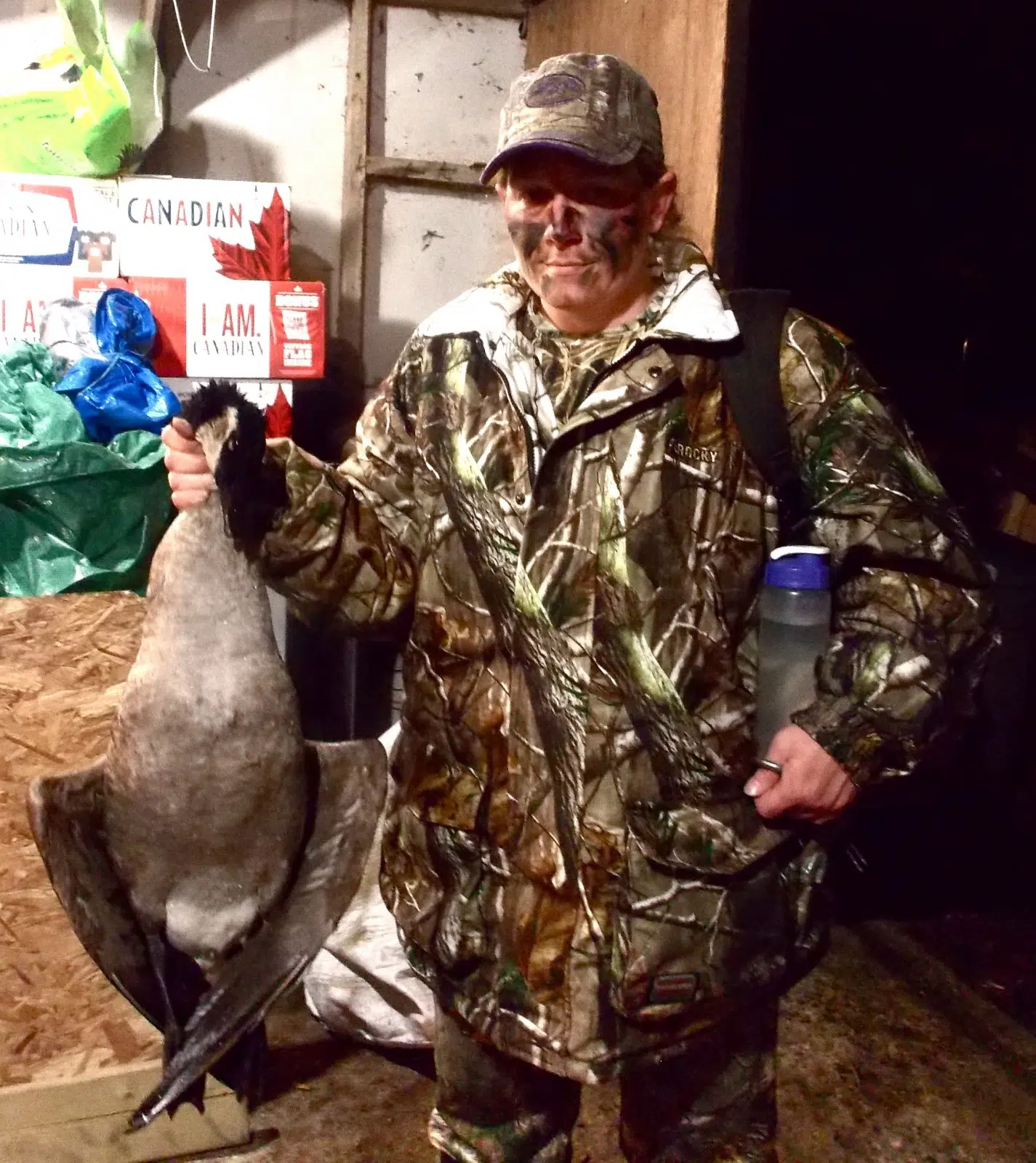 Women are no longer taking the "shot gun" seat to country men.  They are suiting up in camo and joining in on 2015 hunting season.
Hunting geese is a popular hunting activity.  The best time to hunt them is just before dark.  This leaves only a small window of time to harvest a goose before dark, after which hunting is no longer permitted.  You only have one shot before the geese are scared away by the sound of the gun shot.  Bad aim could mean a wasted hunting trip.
Kelly St. Jacques is an intermediate hunter in Southgate, Ontario.  She says that hunting for food is a better way to fill the refrigerator than shopping for everything in the supermarket, "There's a sense of pride in it.  It's 'I got that' not 'I bought that in a store'."
St. Jacques does most of her hunting on the farm property that she rents from a friend.  Along with her boyfriend Rick Roberts, Kelly hides out in their homemade goose blind, hunting the geese that nest on the banks of their pond.
One goose can create several meals as well as down for pillows and jackets. Not to mention that the meat is completely natural without any chemicals or preservatives.