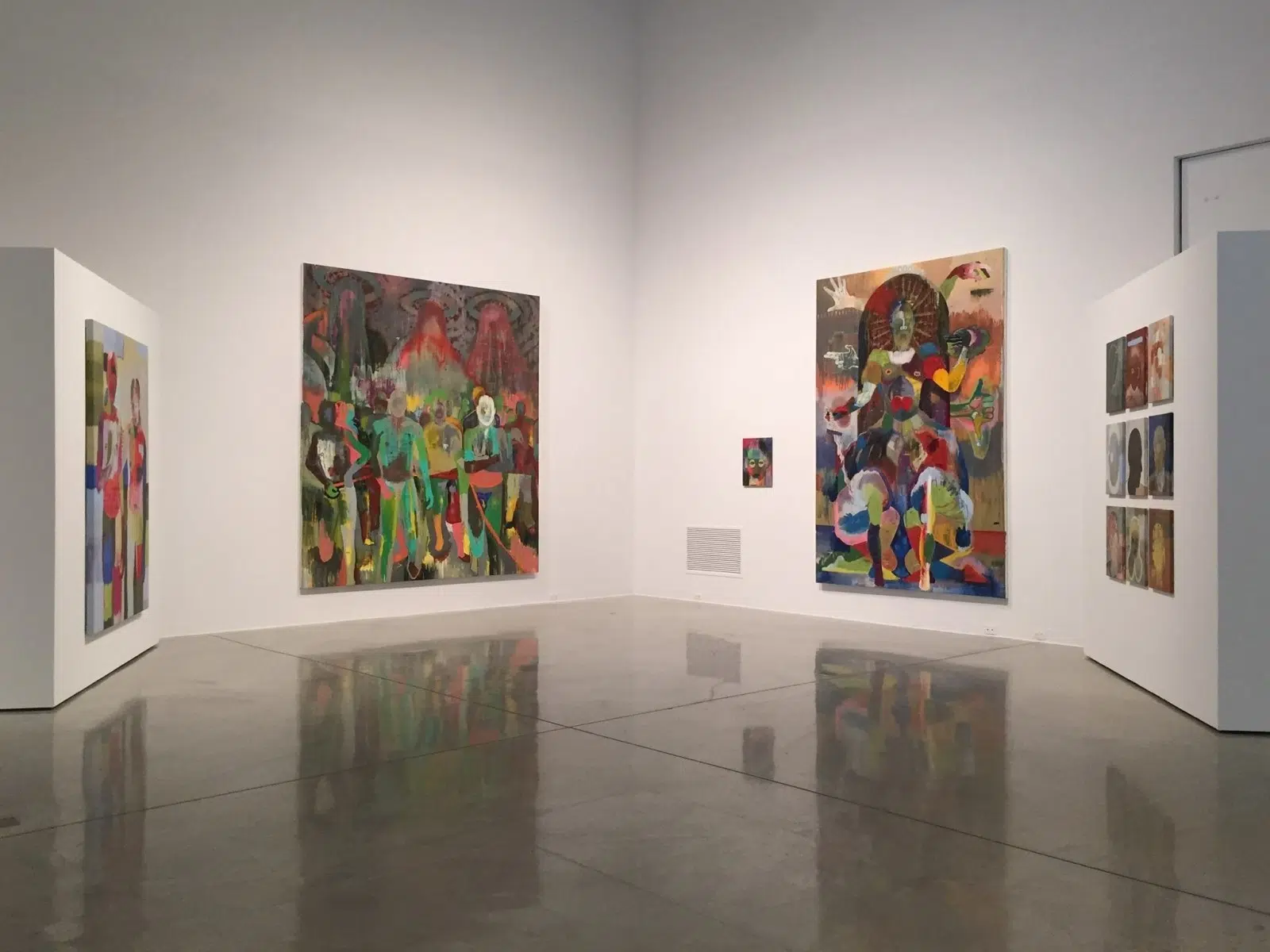 ArtLab is showcasing the work of Fine Arts masters students from Western University as part of the Second Wind exhibition.
The exhibition gathers the artwork of two painters, one sculptor, and a print maker/installation artist.
Jason Stovall is one of the painters at the exposition, and describes what people can expect from the show, "We have a south-american artist that is working on colonial art. Then we have a artist from Iran that it's working on matriarchy and family dynamics, and the other artist it's from Brampton. She is working in the way we see when we take natural resources to make different things, but we still insist on called it, let's say, wood."
Stovall specialize on great scale canvas, and describes his creative process as something different every time. "I never know what I'm going to end with. It's always different. It's a conversation between me and the paint, and I just have that conversation the best I can"
Stovall encourages the public to see all the artist's works. "It's nice to have the projects out of the studio, and put in a more professional display" Stovall says. "Also, the ArtLab has a big space" He continues.
Stovall gives an invitation for everyone to visit the ArtLab, and see the exhibition.
The exhibition will run till October 22th, and a closure reception will be held that same day.