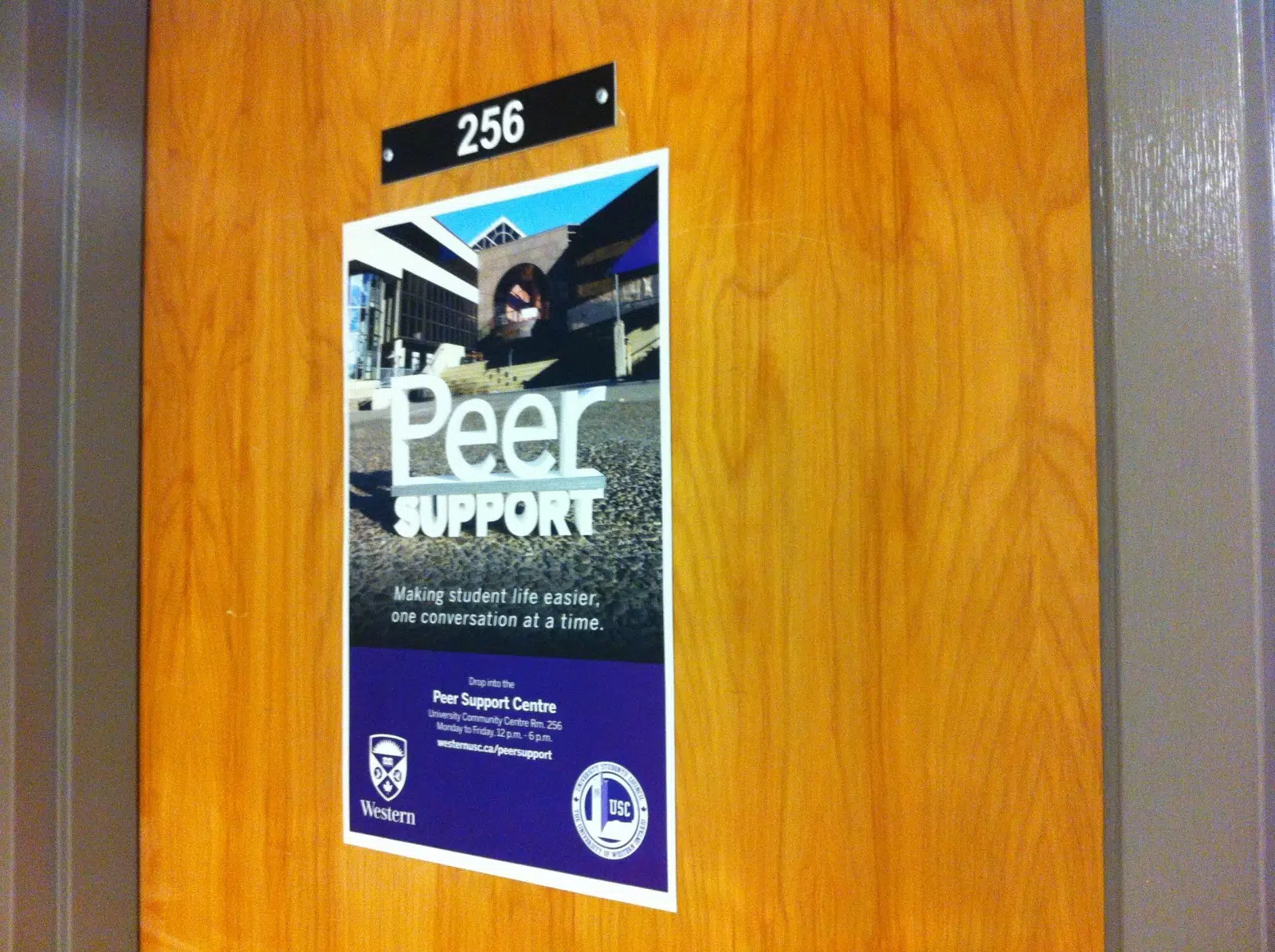 Many students at Western University felt the campus is a place where anyone can feel welcome and comfortable, without fear of discrimination. Several places in the University Community Centre, including the Mustang Lounge, and the Spoke, are labelled as safe spaces, which indicates everyone, regardless of age, gender, sexual orientation, ethnicity, ability, etc. are welcomed and respected.
Jessie Randall, Pride Western Coordinator, felt the university has so far done well with advocating safe spaces. However, she said the biggest challenge is trying to please everyone, without offending anyone.
"You have to be really careful with what you are saying, because it's so easy to unconsciously say something, like have a trans person walk in who identifies as such, and perhaps you gender them in a way that's incorrect, and it's flown over your head, but to them, that's something very real."
Randall said the Western Peer Support Centre aims to be a comfortable and welcoming environment for students, and includes the Ethnocultural Committee, Ally Western, Pride Western, and other similar services. Volunteers are trained to respect what makes each person unique, provide impartiality by separating their advice from their own personal life, and respecting confidentiality.
Providing a safe space is also a priority outside of campus. Members of Metropolitan Community Church London, which accepts people in the LGBTQIA+ community, described the atmosphere as welcoming and accepting.
Jo Ford, who has been attending for seven years, said although some people, such as her wife,  haven't faced any trouble with feeling safe, but knows young LGBTQIA+ members have a hard time coming out, since not everyone is accepting.
"[From] parents that don't understand still, to peers teasing, it's really hard. No matter who you are, it's really a good thing to find other people like yourselves."
Dan Moynihan, the Youth Ministry Specialist for the Diocese of London, said as a father, he would be upset if his four children were uncomfortable with talking to either their parents or siblings about anything.
He says the family home should be the safest place for anyone to talk about anything, but also says sports teams, classrooms, and other places can provide a proper environment for certain topics.
"A maturity of society would say that we should be able to be in dialogue, we should be able to be exploring our ideas and our concepts in those proper places."