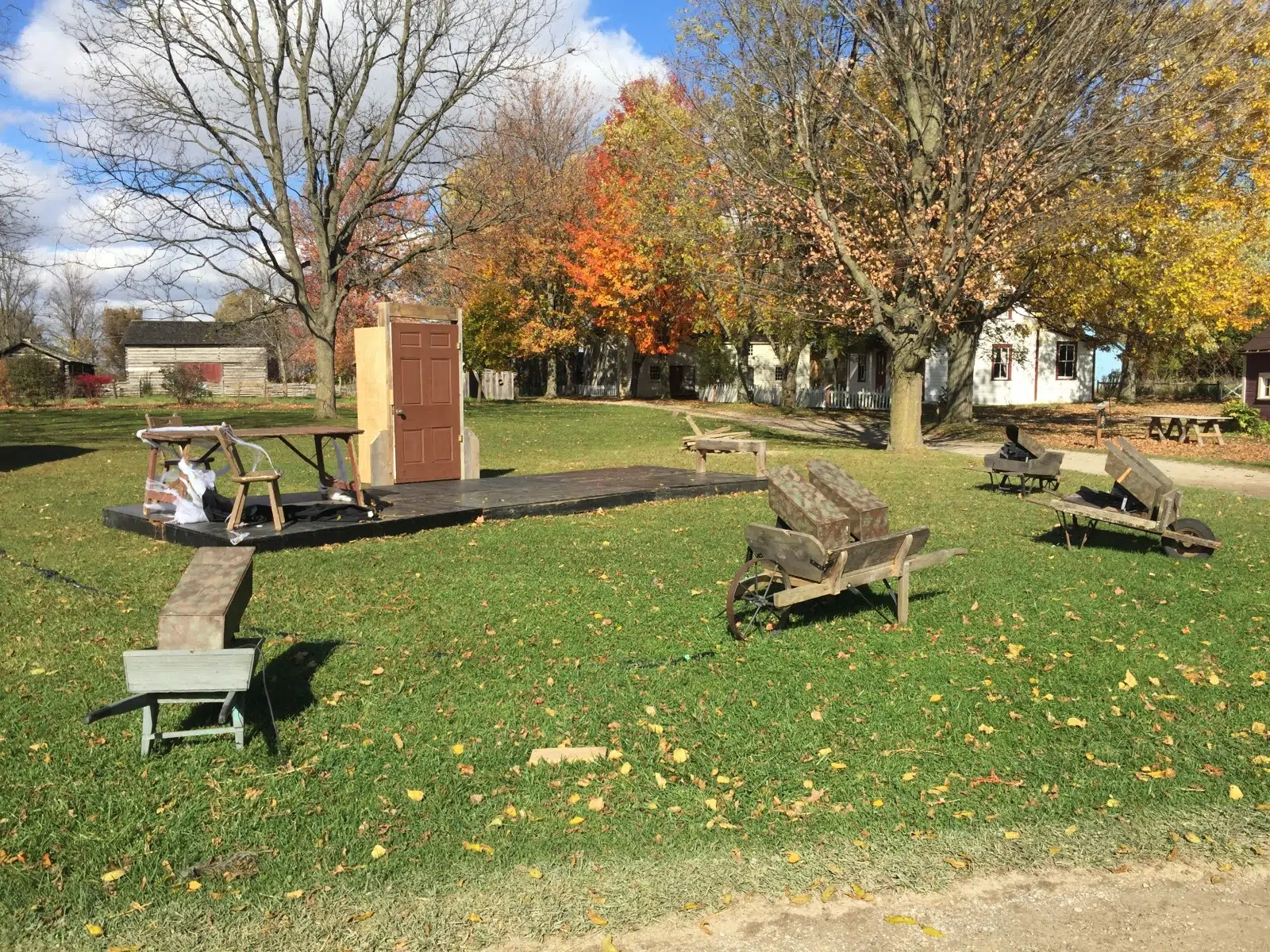 Fanshawe Pioneer Village is hosting their annual Haunted Hayride. The Hayride has been going on for 16 years and every year, there is a different story.
Sheila Johnson, who is the Executive Director of Fanshawe Pioneer Village, explains that the reason for putting this show on every year is because it is a major fundraiser for supporting the museum.
"Each year we look at a different Victorian Theme. So the last couple of years we've been looking at what really scares people. So the stories we explore around halloween like Dracula and Frankenstein, we wanted to find out where they come from. And all of these stories were written in the 19th century," explains Johnson.
For the last three years, the Pioneer Village has been exploring victorian gothic horror. This years haunted hayride is all about The Strange Case of Dr. Jekyll and Mr. Hyde. It is an original script based on Robert Louis Stevenson's classic horror tale about a scientist who is determined to separate the good and the evil inside himself into two unique beings.
Johnson explains that the hayride is a very complex production. They begin working on the haunted hayride in January and the scripts for the shows are prepared two years in advanced. For the last two years, Pioneer Village has been working with Fanshawe's Theatre Arts program, who are in charge of the lights, the sound, and the special effects.
"It's so much fun and it happens because we have over 50 volunteers every night helping putting this on. If it wasn't for the efforts of our volunteers, hayrides wouldn't happen," says Johnson. "It's a different place after dark and you get to see a piece of Fanshawe Pioneer Village that you would never see before."
Tickets can be purchased online or at the door. The event is running from now until October 30, 2015.