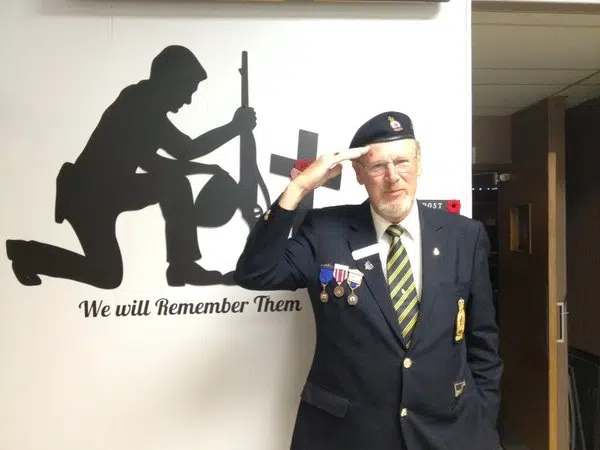 Remembrance Day is only two weeks away and the Victory Legion is setting up their final preparations for their poppy campaign.
The Royal Canadian Victory Legion here in the Forest City will be starting their annual poppy campaign by distributing poppies this week. The first poppy has already been given to London Mayor Matt Brown.
Public relations officer for the legion, Casper Koevoets, says that the poppy is a very significant symbol in terms of Remembrance Day, "It helps us remember all the folks that gave their life defending the country and it also raises money by distributing and by receiving donations."
According to Koevoets, the donations are being put towards the older veterans, "The public has been very generous over the years and it allows us to help the homeless veterans as well as the old veterans that are still in Parkwood Hospital and in homes around the city."
Poppy donations will end on Remembrance Day. The legion is encouraging the public to wear their poppies between these times to show support.