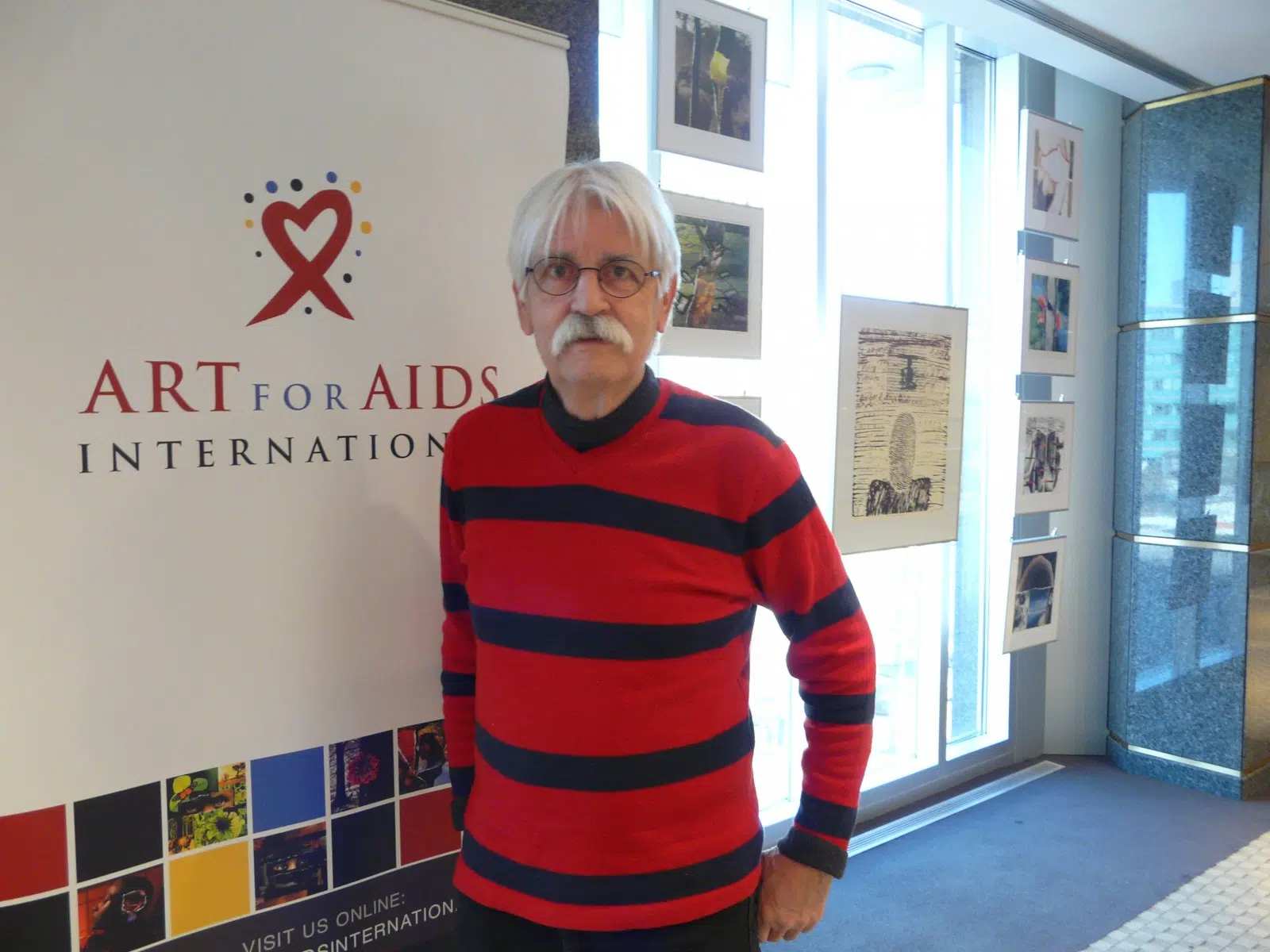 Arts for Aids
LONDON, Ontario
Arts for Aids international is an organization dedicated to spreading awareness about HIV and AIDS. Henrikus Bervoets is the founder and travels all over the world to do workshops where he teaches young kids how to collage.
In 2000, en exhibition was held in Lucan, Ontario to show work done by internationally known artists. The exhibition was called "Africus- The First Johannesburg Biennale." This collection expressed thoughts and feelings about the fall of apartheid in South Africa.
This is where Bervoets got the idea to use art as a way of expressing how they feel about the effects of HIV and AIDS.  In 2001 Arts for Aids hosted its first series of workshops in London.
Teaching young kids to collage is only one part of what Bervoets does, talking to kids about HIV, AIDS, bullying, positive self-image and mental health awareness is also part of these workshops.
"I want to teach young kids to look passed their own backyards and to be aware of things that go on that may be outside their own country," Said Bervoets.
These workshops focused on education students about the causes and complex effects of HIV and AIDS while using art as a way of expressing their feelings.
These collage pieces can be seen at 255 Queens Ave, London Ontario. Each piece goes for thirty dollars, and all proceeds go to helping support women and children directly affected with HIV and AIDS in communities across sub-Saharan Africa.