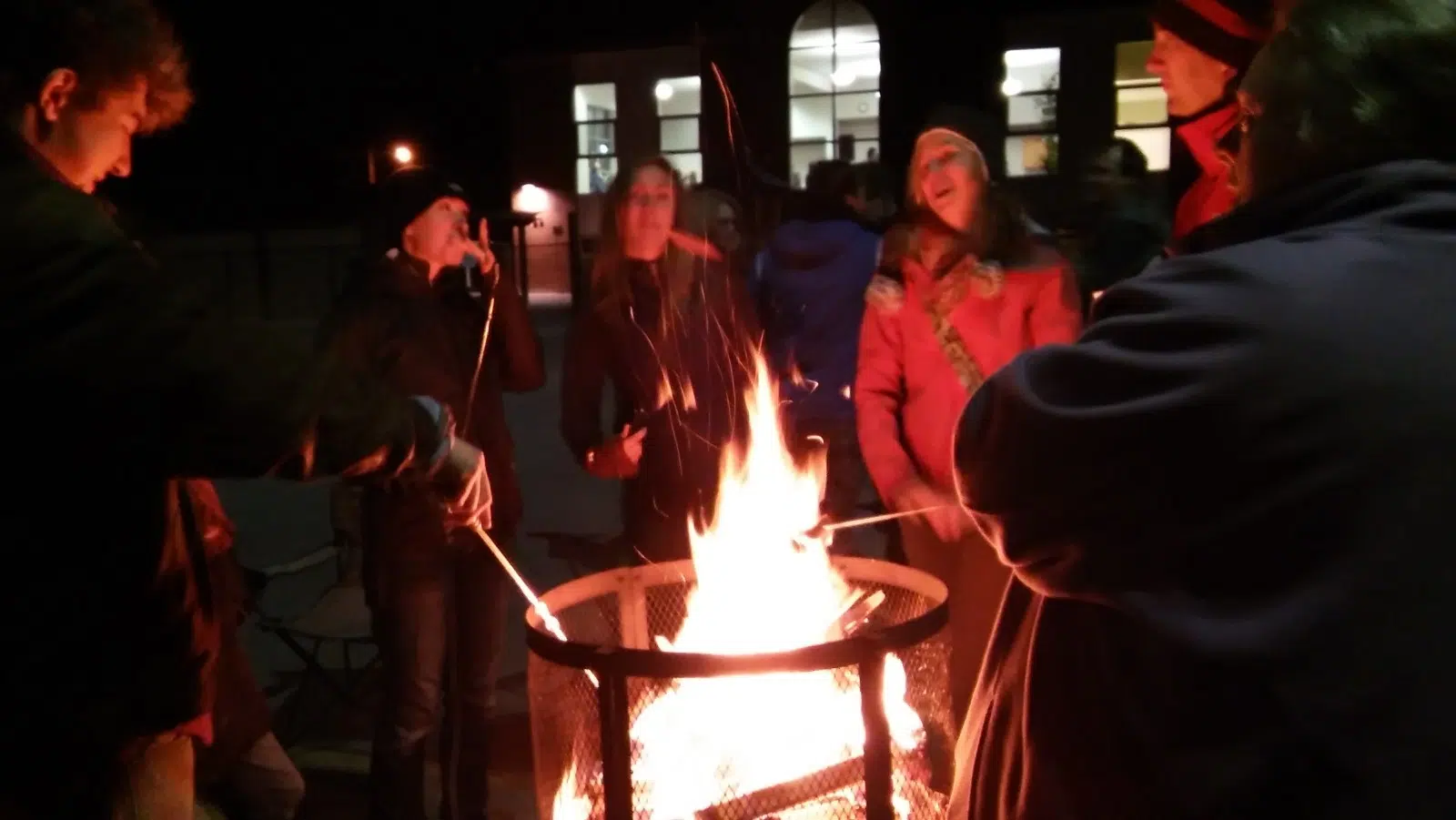 London has gone to great lengths to sympathize and show their support for the approximately  
9 million
 Syrian refugees seeking asylum. Though a global issue (the Syrian conflict is the
largest humanitarian crisis
since World War II), people in the Forest City have localized their efforts to fund-raise for the refugee families coming to London – and Londoners are becoming increasingly more creative.
This weekend, 25 members of the Oakridge Presbyterian Church spent the night camping out in the dreary October cold to simulate what refugee camp conditions might be like.
Rick Oudyk is a member of the steering committee for Refugees to Canada, who helped organize this initiate.
"We're simulating a refugee camp, obviously we can't do that all the way but what we're doing is trying to have people aware of the plight of refugees in the world. Especially Syria right now but also refugees in other parts on the world like Africa."
Dozens of Londoners came out in support of this initiative, including Rimon Shalash a refugee recently settled in London. He shared some of his experiences with the crowd of supporters.
"My sisters, when, when they would send their kids to school all they hear is bombing and shelling and all these things. So they don't know if their kids going to come back home after school or not."
This initiative is part of the Refugees to Canada program, and Oakridge Presbyterian along with 25 other churches hope to raise 60 thousand dollars. Enough to sponsor two refugee families for a year. 
If you would like to help, donations are still being accepted at these locations.