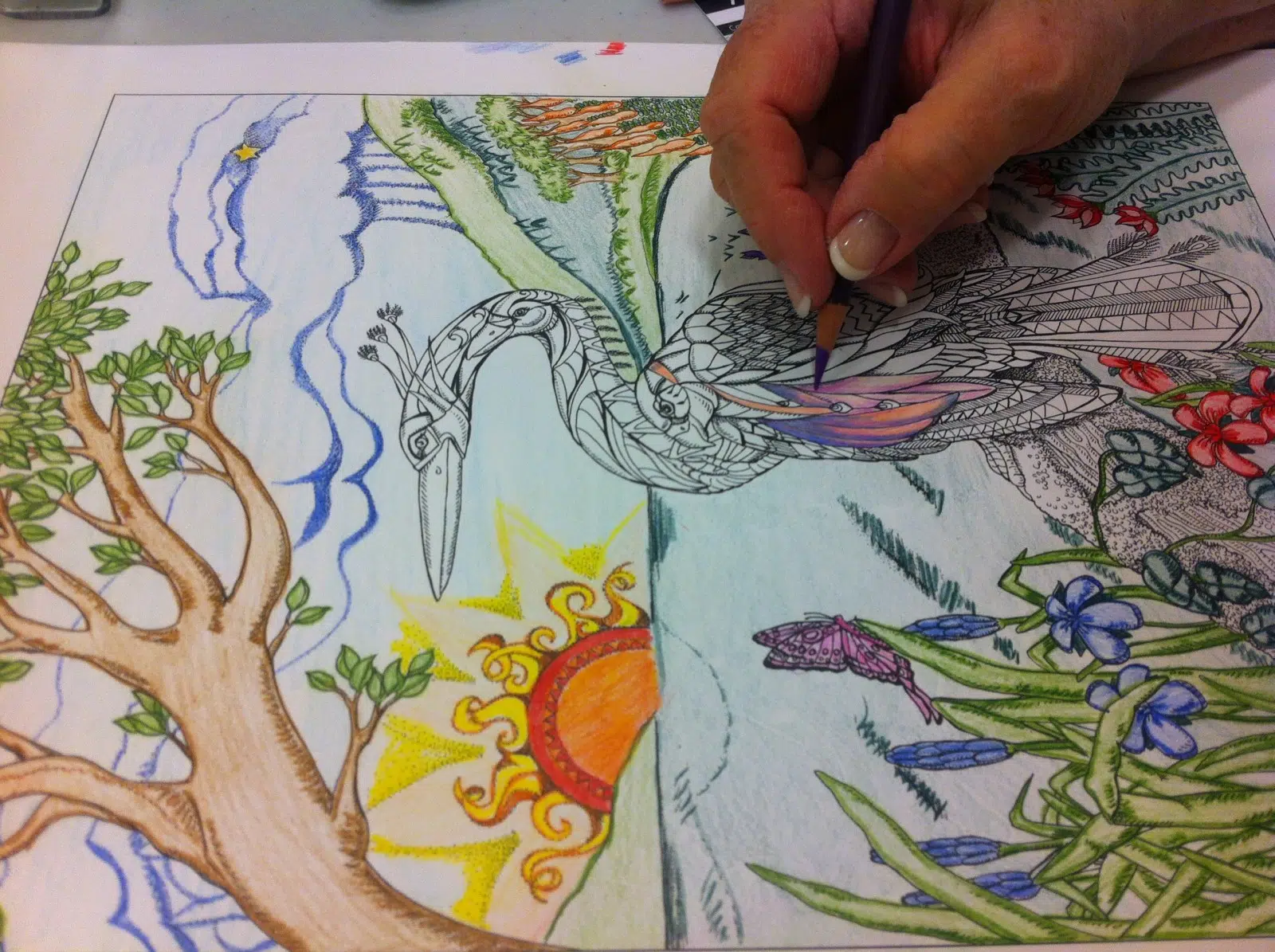 Drawing, performing music, and other types of art are regarded as creative ways to relax. Colouring is another way to relax, and is becoming popular with adults.
Fanshawe College's Accessibility Services recognize the mental health benefits of colouring, and offered a Colour Me Calm event for students.
"It's a friendly way to express yourself, be creative, do something a little bit different, and hopefully get some benefits from it," said Deborah Windell, a accessibility services counsellor. The event was part of Fanshawe's Passport to Wellness initiative, which promotes a balance of spiritual, physical, social/emotional, and intellectual needs.
"We tend to focus more on one area, and not on the others, and then our wheel can get a little off balance, and we feel a little off balance" Corrine Enwright, a counsellor said, "If we can try and tap into each of those areas, and find some balance within each area, we find overall balance and wellness."
Westmount's For the Love of  Art Centre is also picking up on the popularity of colouring for adults. Once a month on Thursday evenings, people gather together to colour and chat about life for a couple of hours.
Ardhana Burt started going after hearing about it from a friend. She said the colouring books help you go back to your childhood, and can be used any time to take a break from the many stresses of life.
"Everyone wants to go back to their childhood because it was a time where there were no worries. It was a stress free life," she said, "For an hour, or 15 minutes, or two hours, however [much] time you donate to it, you get to get that time back."