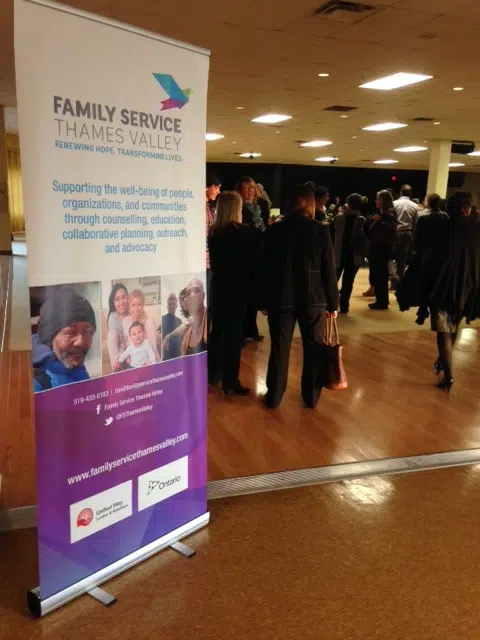 Family Services Thames Valley celebrated their 75th anniversary at a breakfast fundraiser in the western fair district. Family Services offers many programs in the Thames Valley, Oxford County, and Elgin Middlesex regions. Louise Pitre was appointed as the executive director early last year and spoke about the future for FSTV.
"We decided to create a new brand, we're honoring the roots of this organization and we're moving forward. We wanted to capture the essence of Family Service Thames Valley, and it is about renewing hope and transforming lives."
The breakfast fundraiser had special guest speaker Holy Painter and Nicholas Degroot, who both helped with getting donations to family services.
Nicholas Degroot is a live painter who painted during the breakfast portion of the event and sold it to help with the fundraising of FSTV. Holly Painter is a spoken artist, public speaker and teacher who helped create an original poem with the guests at the event.
The fundraising efforts will be going towards building a mental health clinic. "We will be launching a quick access mental health clinic in the new year, we're hoping to open the doors end of January beginning of February. The purpose is to offer services in a different way and to increase access to counseling for people who are struggling." Said Pitre.