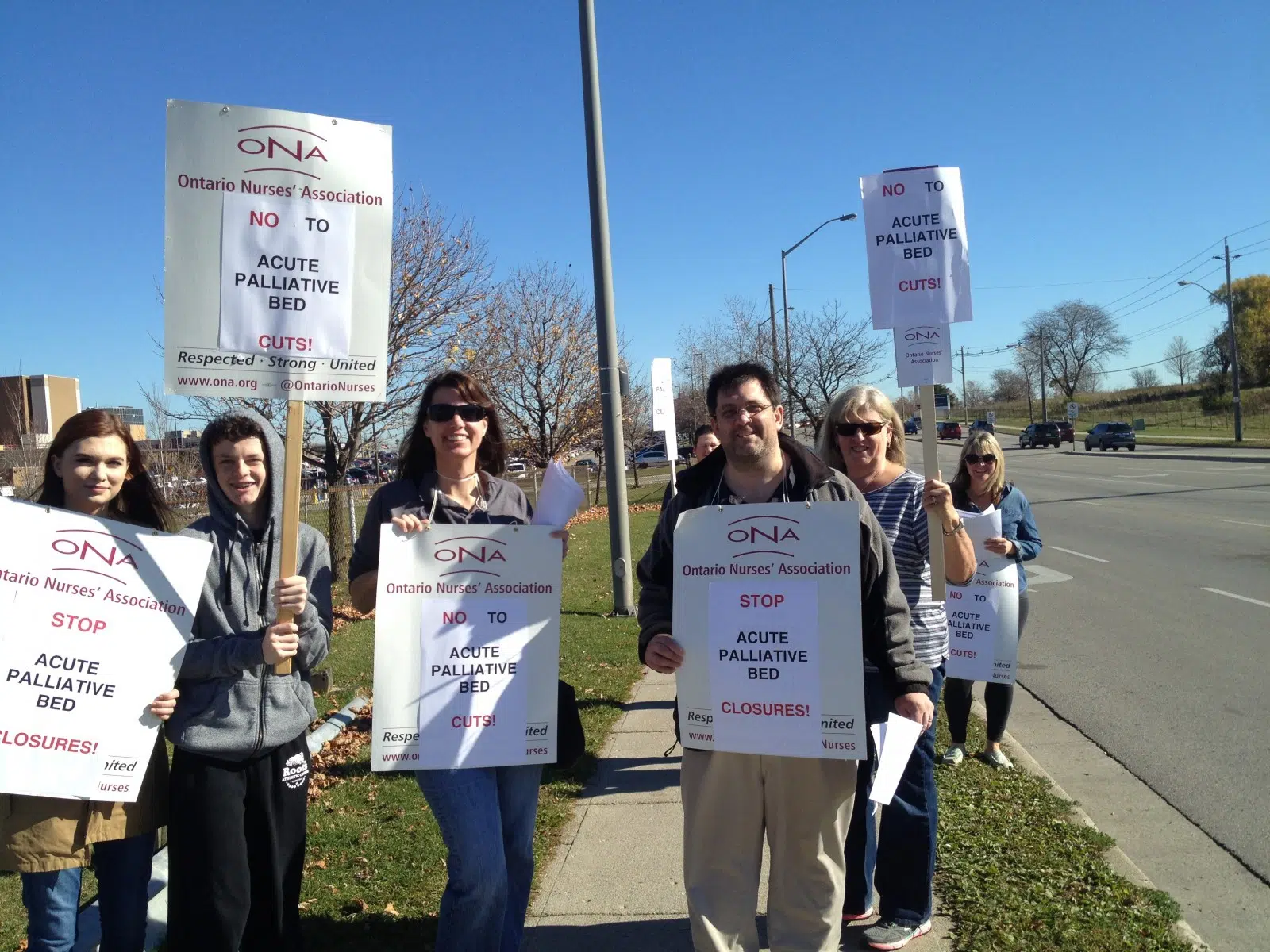 Many local nurses took to the streets around noon to express their frustration towards the London Health Sciences Centre.
The London Health Sciences Centre plans to close four acute palliative care beds at Victoria Hospital next spring.
This will also cut roughly 4,000 hours of registered nursing care.
The announcement has drawn criticism from unions representing the nurses. They believe the decision will hurt some of their most vulnerable patients and their families.
Nurses were handing out flyers to stopped cars at the intersection of  Commissioners Road East and Wellington Road, just outside of Victoria Hospital.
Bargaining president for the London Health Sciences Centre, James Murray, says that the cuts will affect the dying most, "These impacts are going to affect the most vulnerable people, and members of the population and these services need to be there for these people."
Murray was also picketing and expressing his frustration and believes that the residents of London and Middlesex deserve better.
He adds that it won't directly affect the nurses directly
"This will affect our patients. There isn't a nurse who will lose a position because of these reductions."
The cuts won't result in job losses, but the 14 acute palliative care beds currently at Victoria Hospital will be reduced to 10 beds in April of 2016.