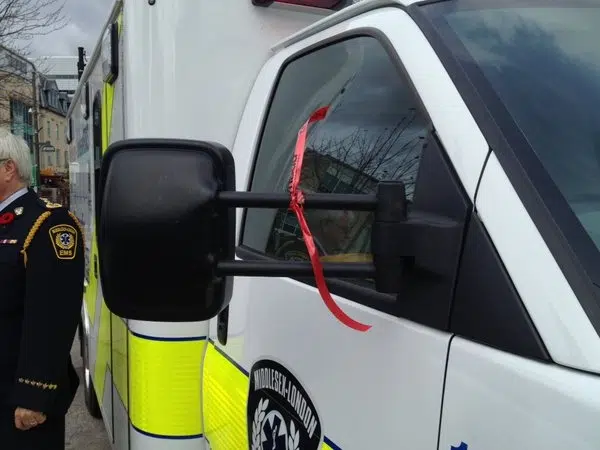 After a number of serious impaired driving car accidents occurring here in Southwestern Ontario, MADD London is launching their 'Project Red Ribbon 2015' campaign.
18-year old Andrea Christidis was a first year Western University who died in hospital a few days after she was hit by an out of control minivan on October 7th.
She was walking home from a late night study lab when the minivan jumped the curb and hit her.
Jared DeJong, 24, is charged with impaired driving causing death, and dangerous driving causing death. His next court appearance is set for December 8th.
The campaign sees red ribbons tied to vehicle antennas to spread awareness of the dangers of impaired driving.
Red is a significant colour because it symbolizes courage.
President of the MADD London chapter, Mary Rodrigues, says that Londoners can play a crucial role in changing the laws on impaired driving, "We really, really want to stress to the citizens to reach out to the MPs and to the federal government to get mandatory roadside testing approved because that's going to ultimately reduce the number of impaired driving deaths."
Local victims, police, paramedics and fire officials were all in attendance and gave speeches on how impaired driving has affect them.
Marissa Marques was one of the speakers at the campaign kick-off. Her younger sister, Christa Michaud, was killed on the Labour Day weekend of 2013 due to an impaired driving accident. She says that the pain will never go away, "We were a normal Canadian family until the day that she died. It affected our friends, family and co-workers. We just want to remind everybody about the perils of impaired driving."
"The culture has to change, and how culture changes is when individuals take that step and have enough courage to take that step and say 'no' to those who want to drive impaired," says Marques.
The campaign will continue throughout the month of November. MADD London will be at many other London events handing out ribbons to citizens.