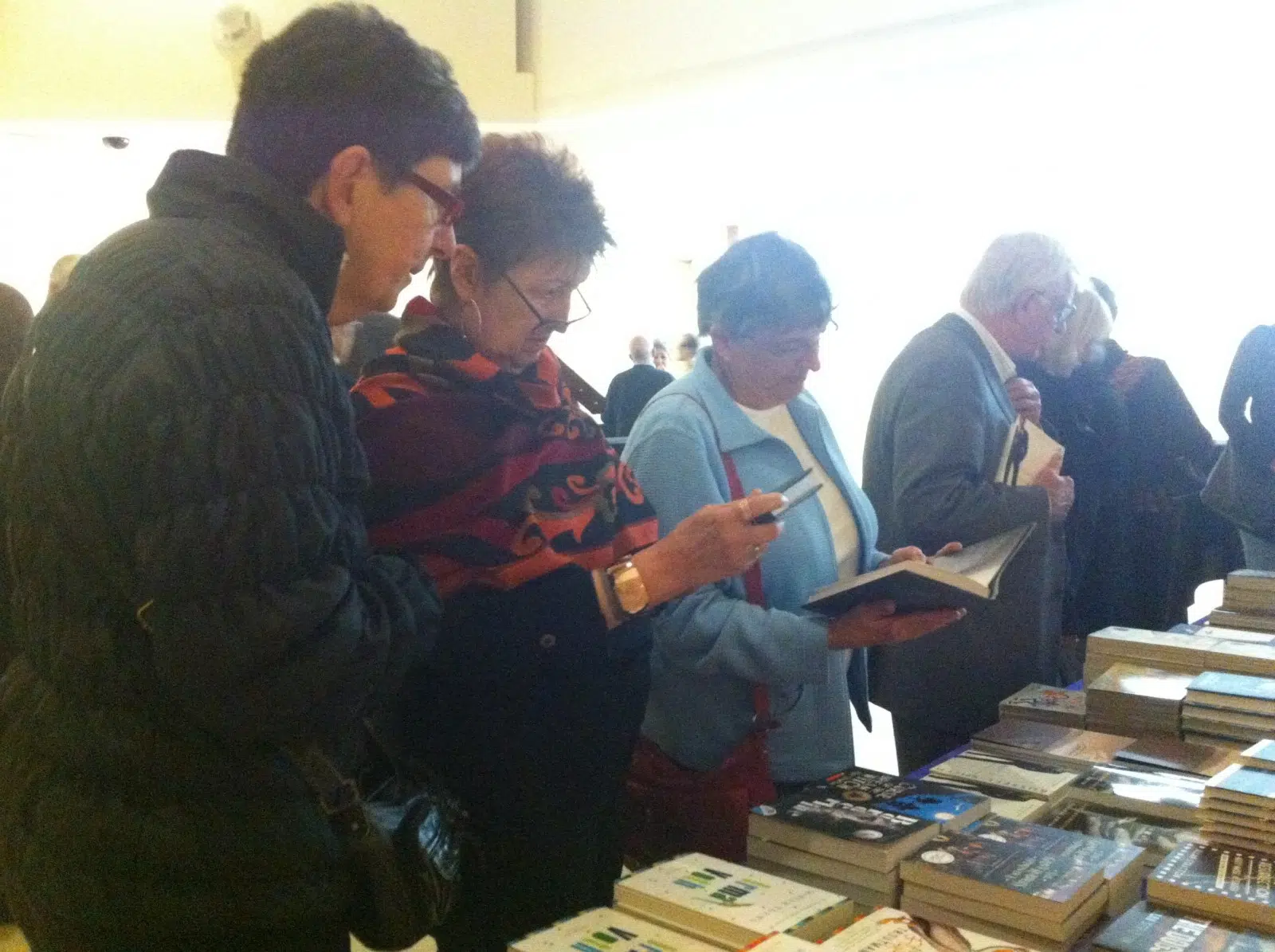 James Reaney, Alice Munro, and Paul Haggis are some of the famous writers from London, Ontario. The Forest City's creative writing community is growing, as seen with the second year of Words: The Literary and Creative Arts Festival.
Joshua Lambier, a PhD candidate at Western University, and the organizer of WordsFest, created the event to make people more aware of writing opportunities in London.
"I think one of the things we tend to assume is poetry and literature are for those who do that for their day to day lives," he said, adding people also think creative writing is for those studying it in either high school or post-secondary education.
"Everybody should be interested in creativity. We want literature, poetry, the spoken word,the written word, journalism, all activities involving words to be accessible to everyone."
Lambier added social media has changed the world of self-publishing. He said one example is Terry Fallis, a novelist who released his first book "The Best Laid Plans", as a podcast before he secured a publishing deal. The award-winning author has done the same for his other novels.
"There's so many opportunities for writers to overcome the struggle of thinking 'How do I get published? Should I self-publish? Am I in a big enough city to access enough people to publish my writing?" said Lambier.
Tom Cull, a Western professor, said he is always telling his students the many publishing opportunities with on and off campus media outlets. He also felt the London Public Library is a great resource for local writers.
"They're very open to partnering with literary groups and associations that are out there. They are one of the institutions that foster the arts."
Cull also said networking is key for finding readership, as he's learned as a writer. "Becoming a writer is taking yourself seriously as a writer first, and being willing to share your work, being able to work on your work and take some feedback."