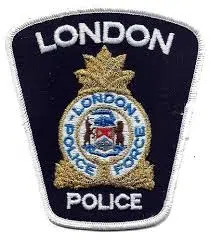 A weekend robbery has left one man in custody of the police.
Sunday afternoon, Matthew Langis carried a weapon into TD Canada Trust on Ernest Avenue, demanding money.
He fled the scene in a blue Dodge Caravan with an undisclosed amount of money.
Langis was caught after a short pursuit. Police recovered all taken money.
The charges Langis faces are robbery while armed, having his face masked, dangerous driving, failing to stop for police, leaving the accident scene and resisting arrest.
Langis' court date is set for November 12th, he will be appearing over video.
Anyone with information about the incident are asked to call London Police or Crime Stoppers.