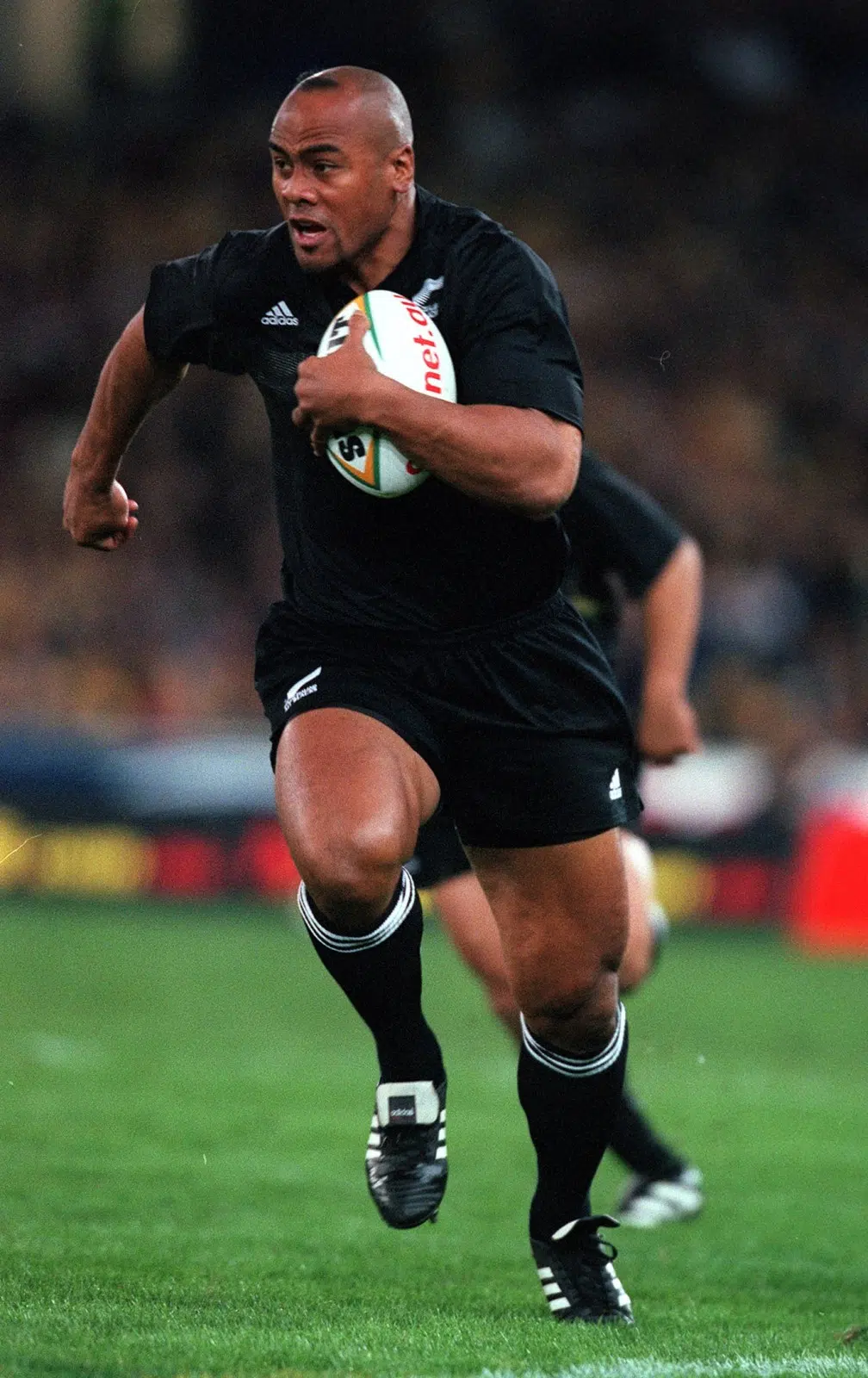 News broke this morning, that Jonah Lomu, arguably one of the greatest Rugby Players to ever play the great game, has passed away. The passing was completely unexpected, as he just returned back to New Zealand from overseas last night.
Lomu's career as a player ended suddenly in 2002, when he was diagnosed with a rare kidney disease called "Nephrotic Syndrome". He ended up getting a kidney transplant in 2004, and was on dialysis treatment regularly for the past 10 years. The cause of Jonah's death is still unclear, as there has not been a diagnosis as of yet.
Jonah Lomu will always be remembered for his hard running style, where he used to be not running around players, but running through them whenever they got in his way. His massive physique definitely helped him with this, he was 6'5″ and weighed in at a staggering 262 lbs, Jonah was by far one of the biggest and best wingers to ever play.
The mark that he left on New Zealand Rugby fans, and the nation a like, clearly showed this morning. When the news broke, videos and pictures spilled onto the web, where schools and teams started to do the Haka, which is a traditional ancestral war cry, dance, or challenge from the Māori people of New Zealand. The New Zealand Rugby and other sports teams do many different Haka's as a homage to their ancestors. These kids, and teens did this to show their respect for Jonah's passing.
Rest in Peace Jonah Lomu, one of the greatest rugby players to ever grace this planet, will never be forgotten.