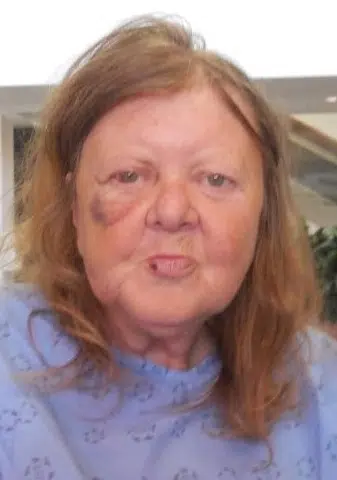 The St. Thomas Police service is currently searching for a missing 61-year-old who was last seen leaving her residence.
61-year old Marion Taylor of St. Thomas was last seen leaving her residence on St. George Street, at 12:30 a.m. on November 20, 2015.
There are concerns for her well being as she requires medication for her health.
Taylor is described as 5'7", medium build with shoulder length dirty blonde hair.  She was wearing a green winter coat, blue jeans and running shoes.
Media officer with the St. Thomas Police service, Constable Jeff Deluwee, outlines at what the investigation is at right now, "Currently we're contacting friends, relatives and any local places where she may visit frequently. Again, the investigation is in the early stages but we hope to find her soon."
Anyone with any information about Taylor's whereabouts is asked to contact St. Thomas Police immediately at 519-631-1364.