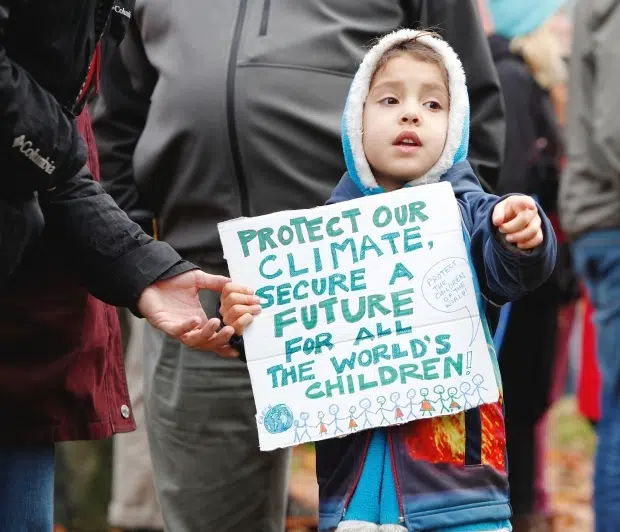 In light of the COP21 Paris climate talks, starting November 30th – December 12th, London and major cities around the world will be starting a climate rally march on November 29th.
Hundreds of concerned citizens will gather together in downtown as COP21 kicks off in Paris France. "World leaders from 190 countries will gather to establish an international agreement, capable of keeping the average global temperature rise below 2 degrees."
Julie Picken-Cooper is an environmental activist and says "people tend to look away from the problem, because it's overwhelming how bad it really is." Picken-Cooper adds that country leaders and their governments need to start making dramatic changes if we're going to see a difference in climate change.
Power house environmentalist Naomi Klein produced a documentary film with Avi Lewis called "This Changes Everything." Klein served as a narrator throughout the film. The film gives a harsh reality of human impact on the environment and how it has endangers the world and ourselves.
The Climate Rally will give citizens all over the world to have a voice about climate change and the serious consequences we will face if nothing is done about it. With just a 2 degree increase in the weather it will, increase the number of extreme weather events, cause mass migration due to the change of weather, melting of glaciers and the rise of sea levels.
Any and all citizens of London are invited to join the Climate Rally march and are asked to bring warm clothes, green heart signs and a message to our leaders that we demand stronger action.
This Changes Everything - Naomi Klein