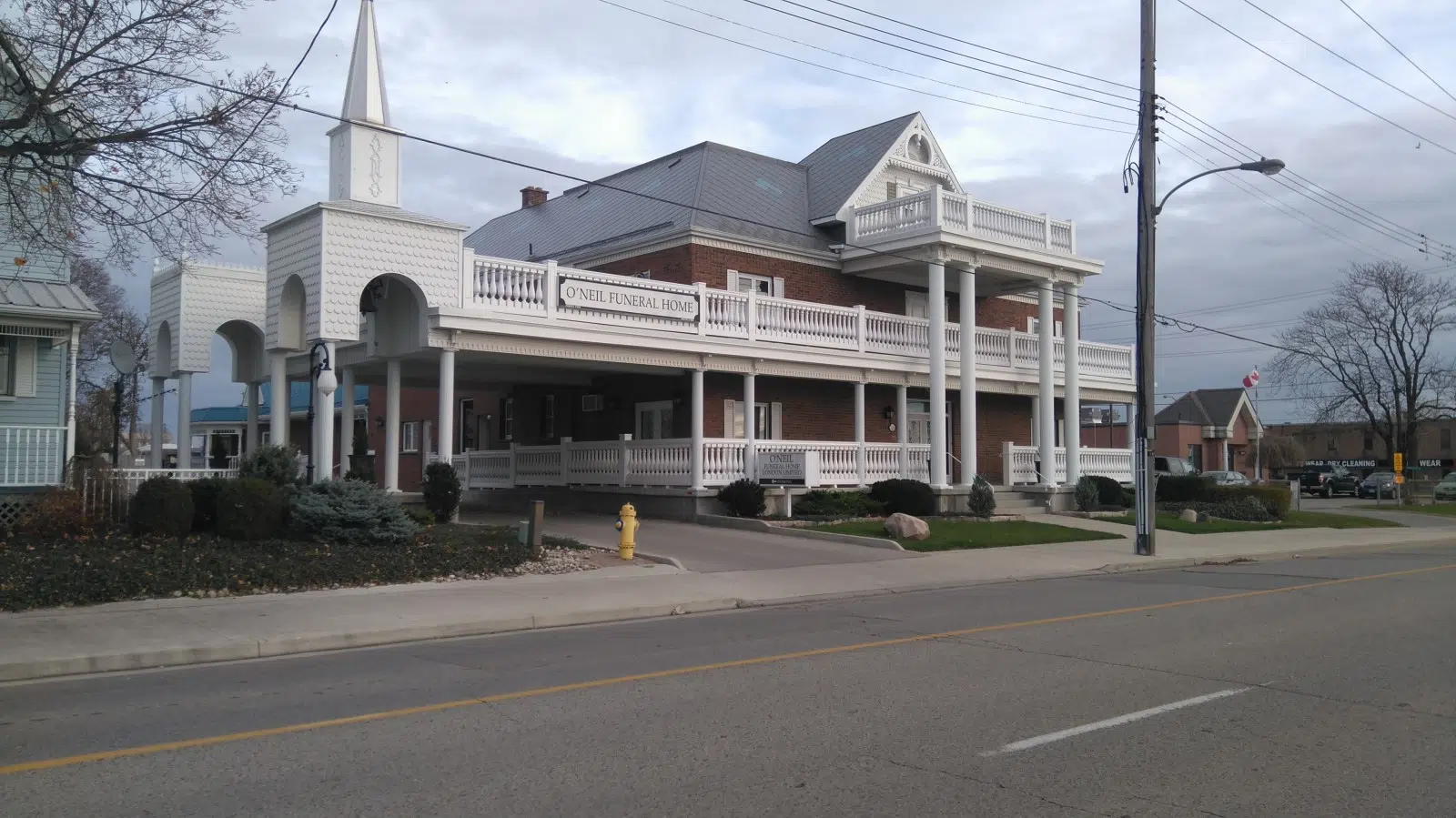 Figuring out, "How to adult," after graduation is not a simple task, especially when tragedy strikes.
Planning a funeral is one thing everyone eventually has to do. For some it comes earlier in life than others, but you can never be too prepared for knowing how to handle it.
Manager of Logan Funeral Home, Jim Squire has the process down pact.
He explains the process, "We get a phone call from the family, we talk about where the person passed away at. Then we talk to them about what time they would like to come in and finalize the arrangements; we ask for vital statistics to bring in and clothing. We ask if we can prep the body for it to be viewed. Then we finalize the newspaper notice. Ask them if they would like to be buried or cremated… if buried we get them in connection with the cemetery, then we select a casket. And we set the visitation time up for the family."
On the time of the funeral Squire says the family will go to the burial and have the option to return to their business for a reception or they go home and may have their own.
O'Neil Funeral Home's Managing Director Joseph O'Neil says an important thing to understand during the emotional time is to know who's in charge.
"A lot of people have the power of attorney, but they won't have a will or an executor made up. The power of attorney and executors in real life have the same affect, the same powers. But, power of attorney stops at the moment of death and then the executor takes over. A lot of people are not the executor but they are power of attorney, and so we have to go back to who's the next of kin. And in some cases, it can be somebody who hasn't talked to the family in five years."
Dawn Easten is the Pre-Planner Counsellor at Logan Funeral Home. She says, "It's always helpful if they've had a chance to speak with their loved one about their wishes. Because most people while they are planning arrangements for somebody else it is very important they follow the wishes of the person that is not well. "
The steps taken for pre-planning a funeral is to know what the passing person would like for their service. Or if they would like a service. Then it is a matter of making an appointment and bringing personal information
Easten says people's minds are clearer, which makes it easier to deal with.
She asks people to start making decisions during pre-planning so when their loved one passes they won't have to make decisions. Because, the family may not be in a position mentally or financially to make the decisions that have to be made.
Tune in to In Your Backyard every weekday at 12:15 PM on 106.9 The X.