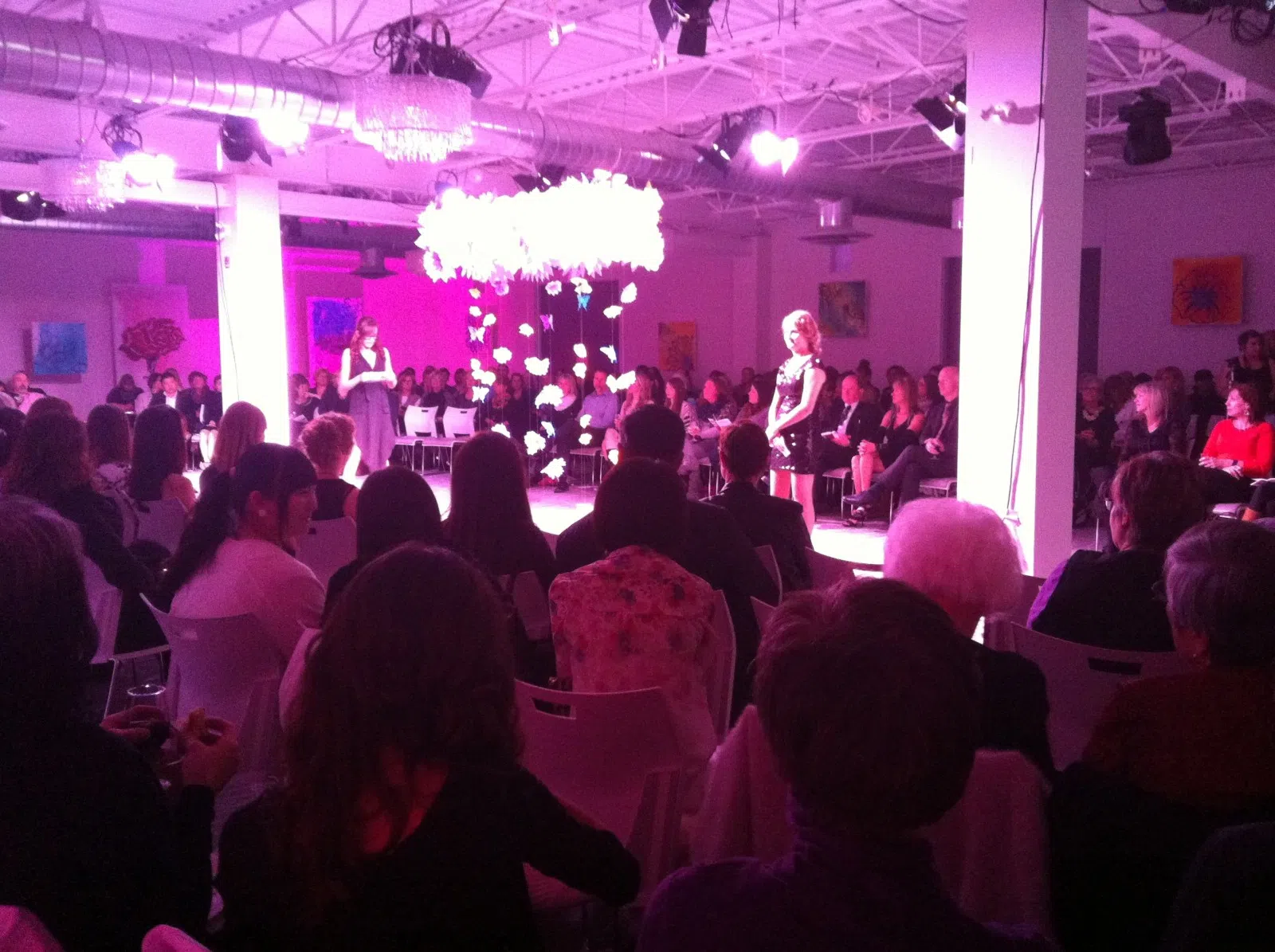 Local organization My Sisters' Place held their ninth annual fashion show fundraiser in collaboration with Fanshawe fashion merchandising students and Goodwill Industries. The students took clothes donated from Goodwill and transformed them into new outfits. The theme of the evening was Liberty Blooms, and also included a live auction, silent auction, and art sales.
Susan MacPhail is the director of My Sisters' Place, and says why events like this one are so important.
"Not only does it raise awareness that there are so many individuals in our community who are living in the margins, living in the shadows, and who do not have the kind of support or quality of life that perhaps the rest of us do enjoy – it's also really important because it's an opportunity for the community to come together."
As well as involving fashion students, Fanshawe's theater students took care of the lighting for the show, and culinary students helped cater the event.
Kate Baldwin is the chair of Goodwill's board, and thinks that an event where students get to practice for the career they're studying for is a perfect fit for Goodwill.
"I think having all the students involved in a work capacity for what they're studying is a really great opportunity for them from all aspects of it. From the lighting, from the fashion, from the serving and from the food preparation… And I think it's a great partner with Goodwill because Goodwill is also about giving people the opportunity to get to work."
My Sisters' Place is a program run through the Canadian Mental Health Association that helps women facing homelessness with underlying problems such as mental health or addictions. For more information visit mysistersplacelondon.ca 
Here are some of the outfits
More