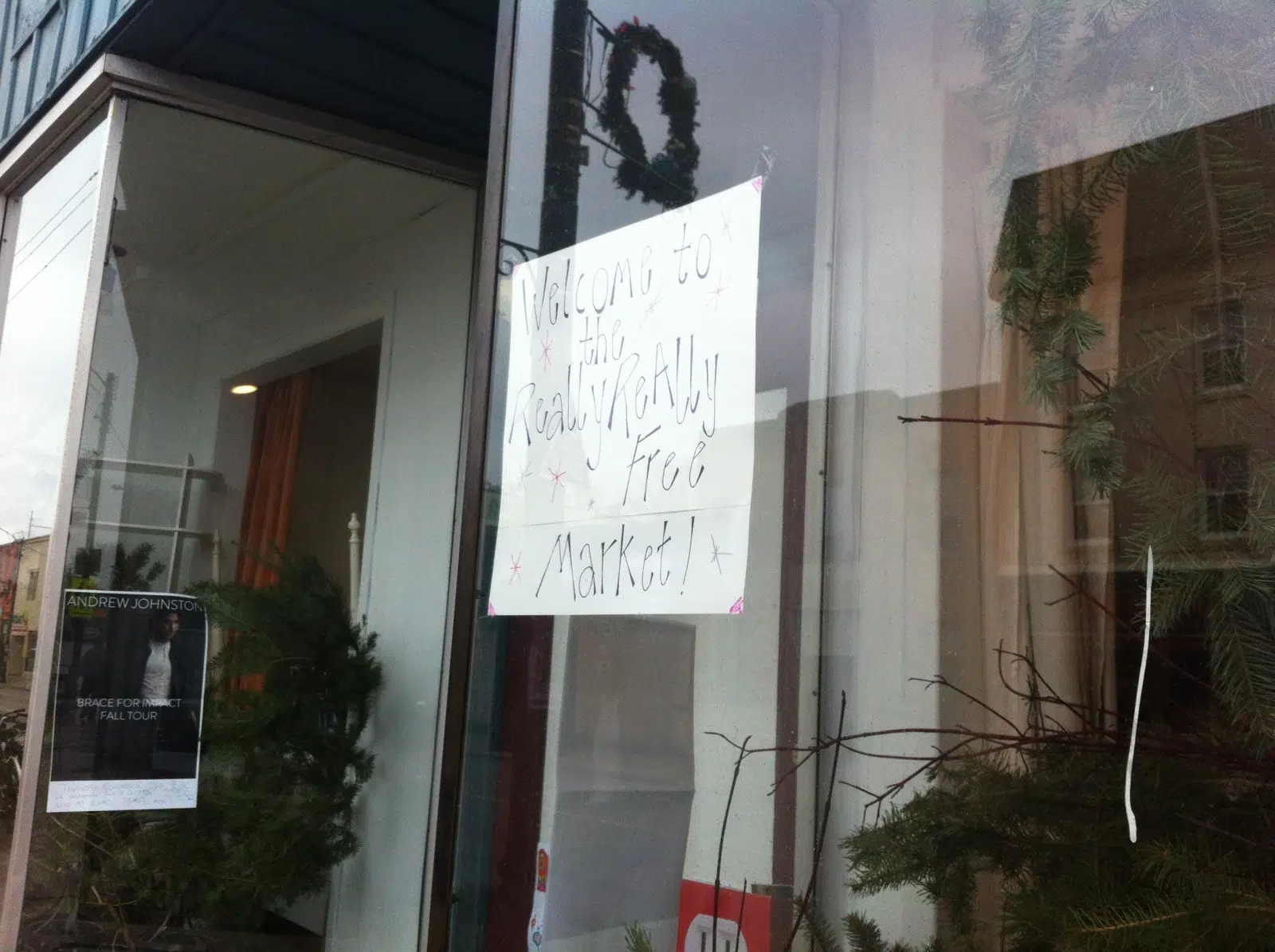 The East Village Art Collective is running a Really Really Free Market, as part of Buy Nothing Day. People participating bring in their items that have been sitting around in their home, and look to see if they can find anything at the market for free.
However, it was a bit of a slow start for the EVAC. Some people, including organizer Maggie Fraser, were unable to bring in their items for the start of the event. She explains that since she does not drive, she was going to have a friend pick her up.
"I was ill last night, and my friend was messaging me to find out what the details of the day were going to be and when he was going to pick me up," she said, "I was unable to respond to those messages. This morning when I got up and checked my messages, he said he wasn't coming."
Fraser says the Really Really Free Market reflects a shared economy, where people exchange items that they need and give items that others need. She adds the event is a great way to get rid of things that you never use or no longer need, as opposed to hoping for the best from posting on Kijji and hosting a garage sale.
The Really Really Free Market is at the EVAC (755 Dundas Street) until 9 p.m. During Buy Nothing Day, people don't buy anything, as an alternative to Black Friday shopping.