ReForest London is planning for a green Christmas in the Forest City. Their tree gift vouchers are bought throughout the year, but Skylar Franke, the community engagement coordinator, says they make a popular gift this time of year.
"People are trying to find an alternative gift for their loved ones, especially if their loved ones like eco-focused gifts."
The trees can be given for any occasion, including birthdays and graduations. Franke adds the all vouchers will go towards planting a tree in the Celebration Forest.
The lot is located behind Parkwood Hospital, after the London Health Sciences Centre (LHSC) granted them the property and promised they would not cut it down.
"That was really important, because on different developments and different sites, they can say they're not going to cut it down but if they're going to build a condo, they'll cut down the trees," she said.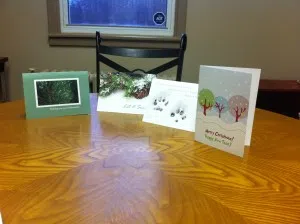 At least 100 trees are bought during this time of year. However, Franke said it's important for everyone to be in touch with nature all year round.
"We find that when people go outside and they plant a tree and they have that physical reaction, it means that they are more likely to plant a tree in their neighbourhood and their backyard and cared for, and realize that it's an important part of their eco-system in their neighbourhood."
She adds the Celebration Forest also gives nature walk opportunities to patients and veterans staying at Parkwood Hopsital.