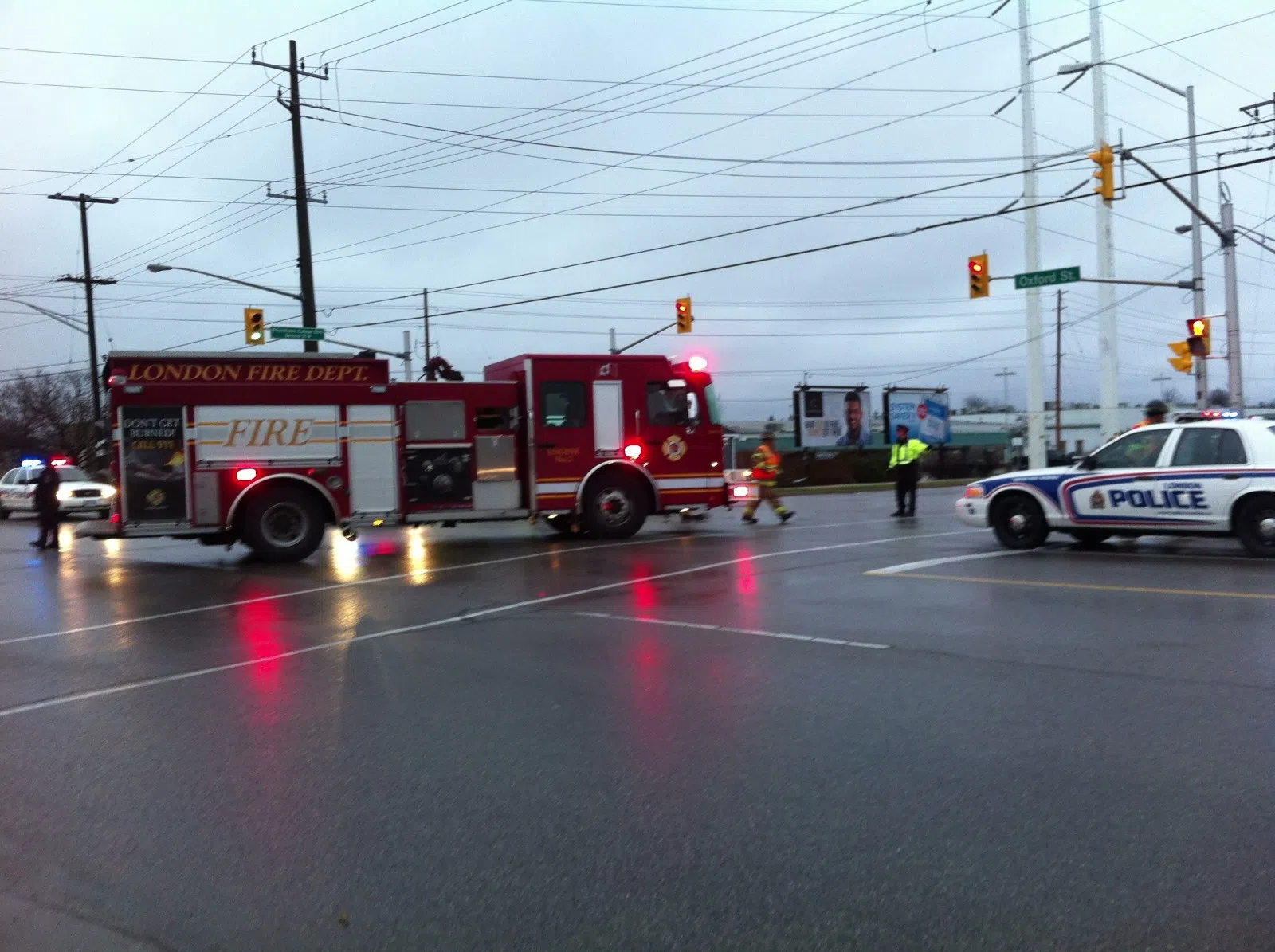 Traffic was blocked at the intersection of Oxford Street and Second Street, nearby Fanshawe College and Gordy's Brewhouse.
Eric Waltham heard the crash while at Gordy's, and saw what was happening through the window. He thinks someone was turning on a red light into the other person.
Although there were emergency vehicles at the scene, he said there were no injuries involved. He adds that emergency crews came and cleaned up the scene very quickly.
"It's a busy corner, it's a bad corner," he said,  "Lots of traffic, Friday afternoon, four o'clock, everyone's rushing to get home."
The intersection is now clear, and traffic appears to be running smoothly.