With less than one month until Christmas Day the lines are huge at malls across London, waiting for a photo to be taken with Santa Claus. All over the world people are counting down the days to see Jolly Old St. Nick:
You may take your child to see a different Santa everywhere, or perhaps the same one for multiple years. However, do you know who is really behind the beard and ho-ho-hos? Do you know the real Santa's of London?
Santa Bob has been working at White Oaks mall for many years, and has been santa for 52 years. He is also a school bus driver and though he does not get recognized often, when he does he admits that he is Santa and children can come visit him in December to tell him their lists.
Santa Bob loves his job and from his 52 years of experience has collected lots of stories which his wife, Mrs. Claus, forced him to write down. He then spend one vacation compiling all his memories, happy and sad, into a children's book that is now complete and waiting for illustration.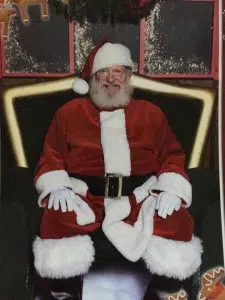 Want to learn about the other Santa Claus' running the malls in London? Watch below:
Meet the Santa Claus' of London, Ontario