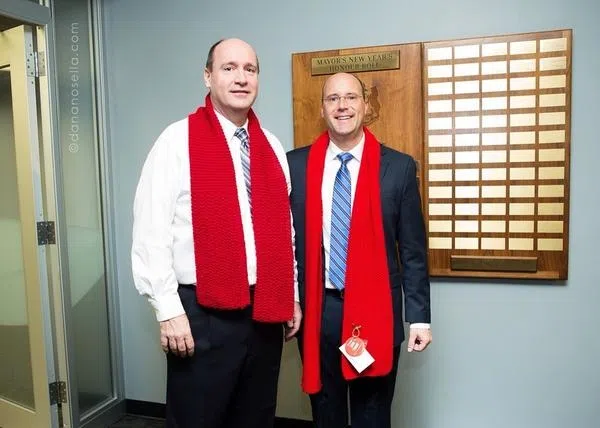 Since 1988, December 1st has been World Aids Day, a day for people worldwide to unite in supporting those living with HIV or AIDS, as well as an opportunity to emphasize the impact of HIV and AIDS.
An estimated 34 million people are living with the virus across the world. Around the same number have people have also died from this, making it the most destructive pandemic in history.
As of 2014, approximately 75,000 Canadians were living with HIV; a 9.7% increase since 2011.
Here in London, raising awareness is as easy as wearing a knitted red scarf. The Red Scarf Project represents the red ribbon, which is the ribbon symbol for HIV. This year, over 1000 scarves were donated by community members, and distributed throughout the city.
Meredith Fraser, the Director of Education at Regional HIV/AIDS Connection in London, says one of the main things she hopes World Aids day brings is awareness. "World Aids Day is an opportunity to remind people about the importance of knowing your HIV status," Fraser highlighted, "we all have one, whether it's positive, negative, or unknown."
She adds that HIV may not produce any symptoms, or may have symptoms similar to other viruses, like the flu.
In order to bring an end to transmission, she said, testing is key.
Fraser is very optimistic and hopes to see a cure within her lifetime.