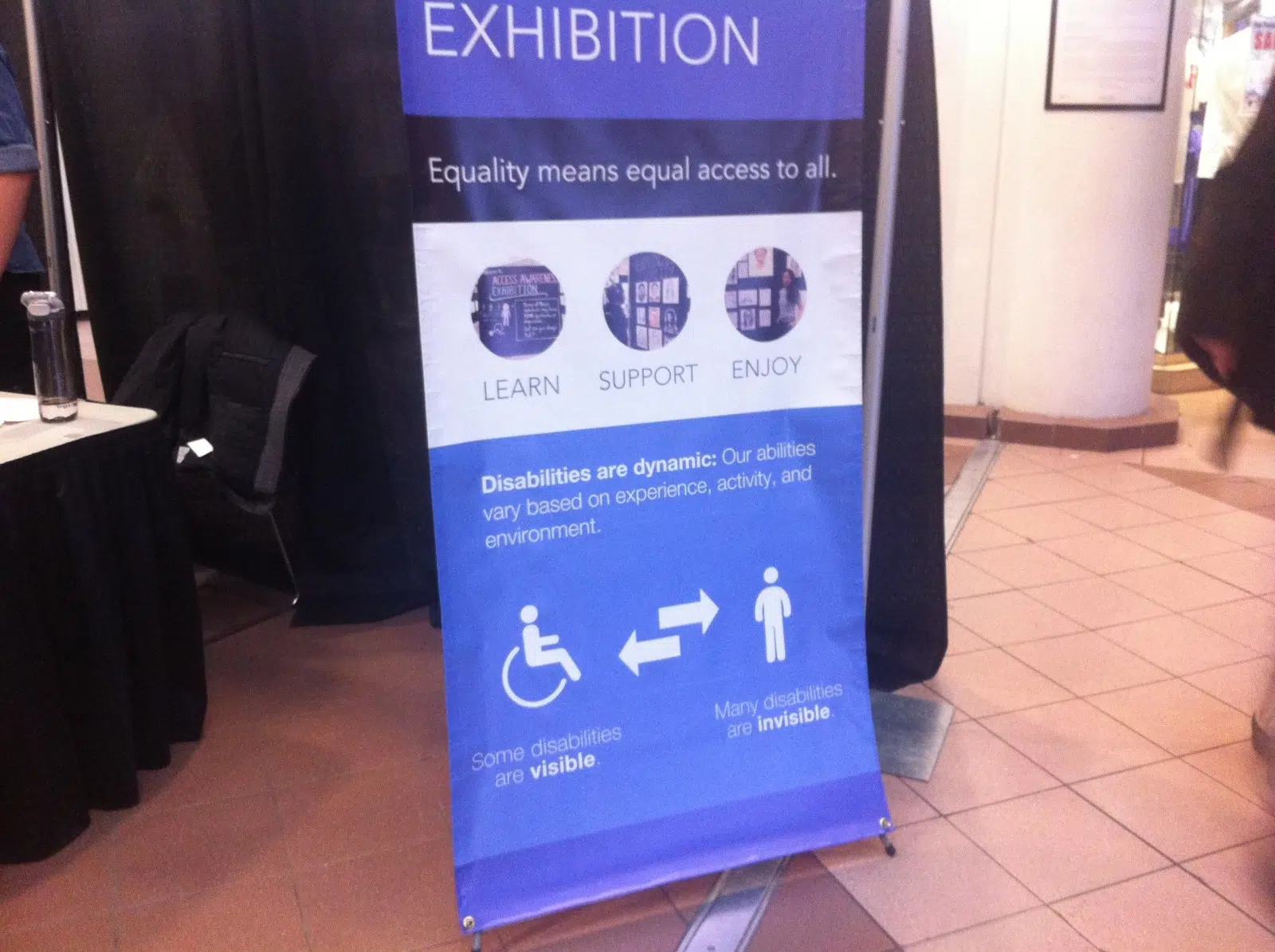 A variety of services were at the atrium in the Western University Community Centre, educating students on the variety of services for people with disabilities.
Representatives from many services spoke about the variety of ways they offer help, and some benefits.
Frances Hickmott, the volunteer coordinator of SARI Therapeutic Riding, says horseback riding offers physical and social benefits for people with disabilities, including those with autism.
"There's a lot of pressure in our society to communicate, body language and verbally. This is a way they can interact with a living being without that pressure of being socially correct, so they can build their confidence within that dynamic," she said.
"If you're an individual with cerebral palsy or down syndrome, you need to have a certain physical strength. Whether that's core strength or strength in your legs, it provides the benefits every time you get on there, because you can't be on the horse without developing those."
Best Buddies Western, a club that has events, such as bowling nights, for people with developmental disabilities and student volunteers was also there. Matt Bailey, the Vice President of Advocacy and Fundraising for the group, also works for Community Living Wallaceburg, and has worked with a Special Olympics baseball team. He says seeing people realize their potential is rewarding.
"Seeing some of those individuals who typically have high behaviours, or aggressive behaviours, collaborate with other individuals who aren't supported and succeed in things like hitting a baseball or throwing a baseball or running the bases. Even something as simple as that is really, really cool to see."
Western's para rowing team was looking for some more people to join their team. The group is the first varsity sport at the university for people with all types of disabilities.
Coach Alan Oldham hopes more universities catch on and follow suit. He adds the experience is a learning experience for both coaches and athletes alike.
"Everyone is just willing to try and make some mistakes, figure things out as we go and we're definitely learning how to do this better and better."