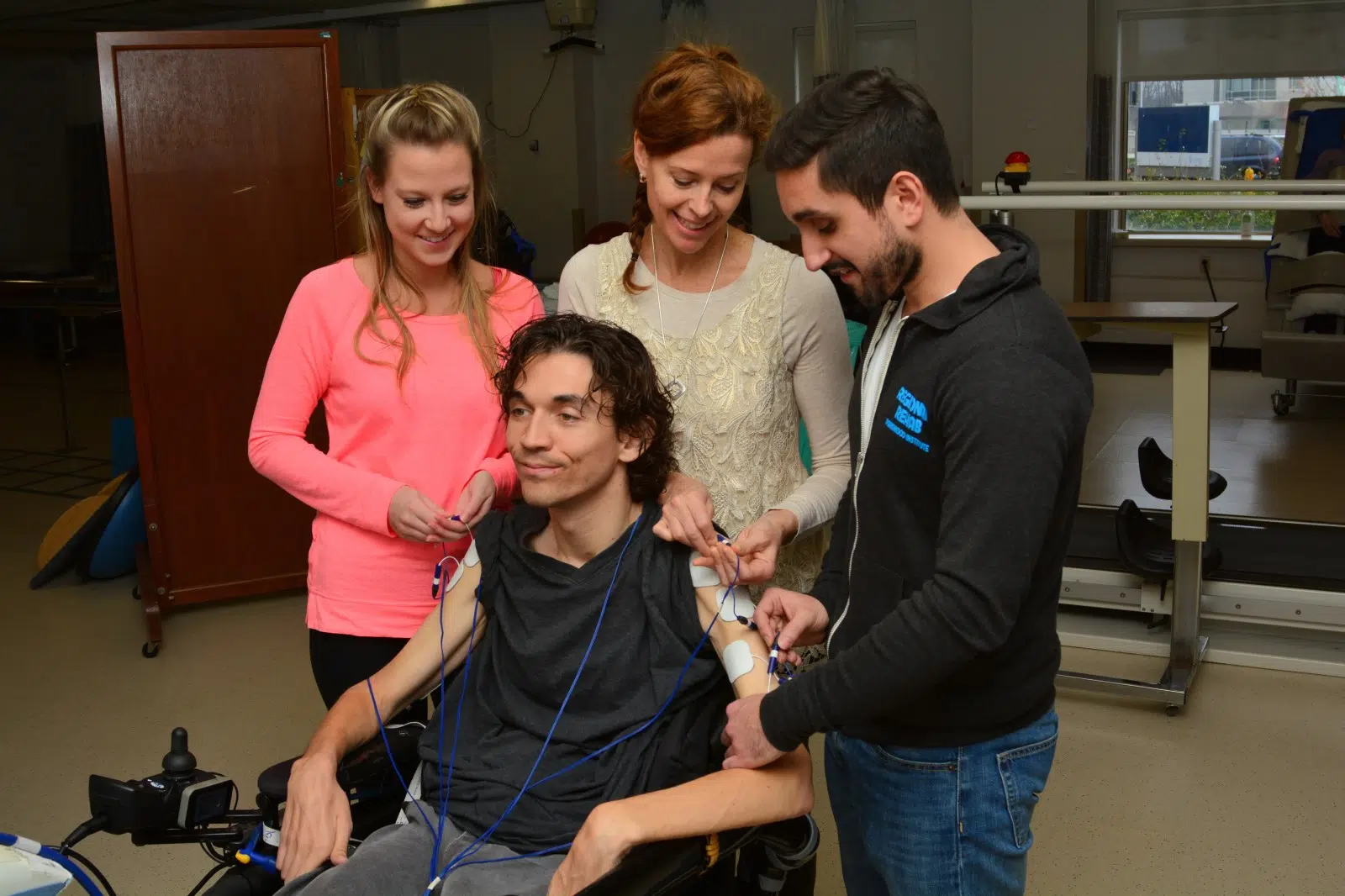 Upper Extremity Functional Electrical Stimulation, or FES, is a new therapy at St. Joseph's Parkwood Institute which is an arm cycling program for people with upper limb weakness or paralysis. The FES cycle uses electrodes to replicate the process of the body sending electrical impulses through the spine, and targets specific muscle groups to contract when stimulated.
London local Dan Harvey suffered a compression fracture of his C4 cervical vertebrae, and an incomplete spinal fracture 13 years ago which left him with limited motor function in his arms. He's noticed improvements after four months of the therapy.
"When it comes to reaching a thermostat, or reaching a higher button in my van… I've noticed that I've been able to that a little bit better than what it was before using the bike."
Benefits of the therapy include an improved range of motion, strengthening of the arm muscles, as well as relaxing them and preventing atrophy.
Sarah Miles is and occupational therapist in the out patient spinal cord injury program at Parkwood, and says that this is one of the only programs in Canada using upper limb FES clinically. It was developed through client interest in applying the same treatment used for leg muscles to their arms. Miles said that three people are currently using the therapy twice a week, and have also said that it has reduced pain in their muscles.
"We're really excited about the results, and we're trying to expand it so we can offer more of this type of therapy to more people who have an interest in our spinal cord population."
The program began back in June of this year. For more information, visit www.sjhc.london.on.ca