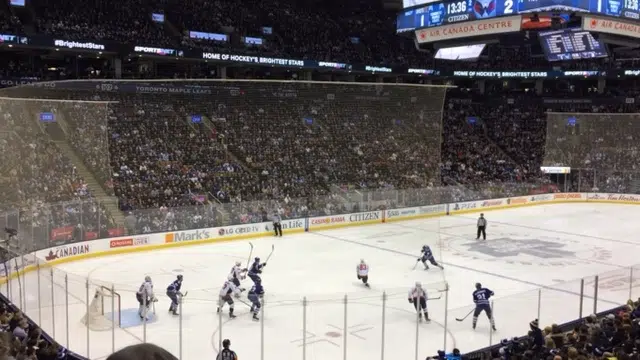 The Toronto Maple Leafs played against the Washington Capitals. The Leafs have not had a good season compared to the Capitals who have been on a roll since the start of the season.
The Capitals opened up the scoring on a goal by Jason Chimera. The Leafs tied the game over 3 minutes later.
The second period saw 4 goals, 3 from the Capitals and 1 from the Leafs. Tom Wilson, Marcus Johansson and Justin Williams all scored for the Capitals, while Leo Komarov scored the lone goal for the Leafs.
The Capitals defeated the Leafs 4-2.
The Leafs are 8-13 on the season, while the Capitals are 18-5.