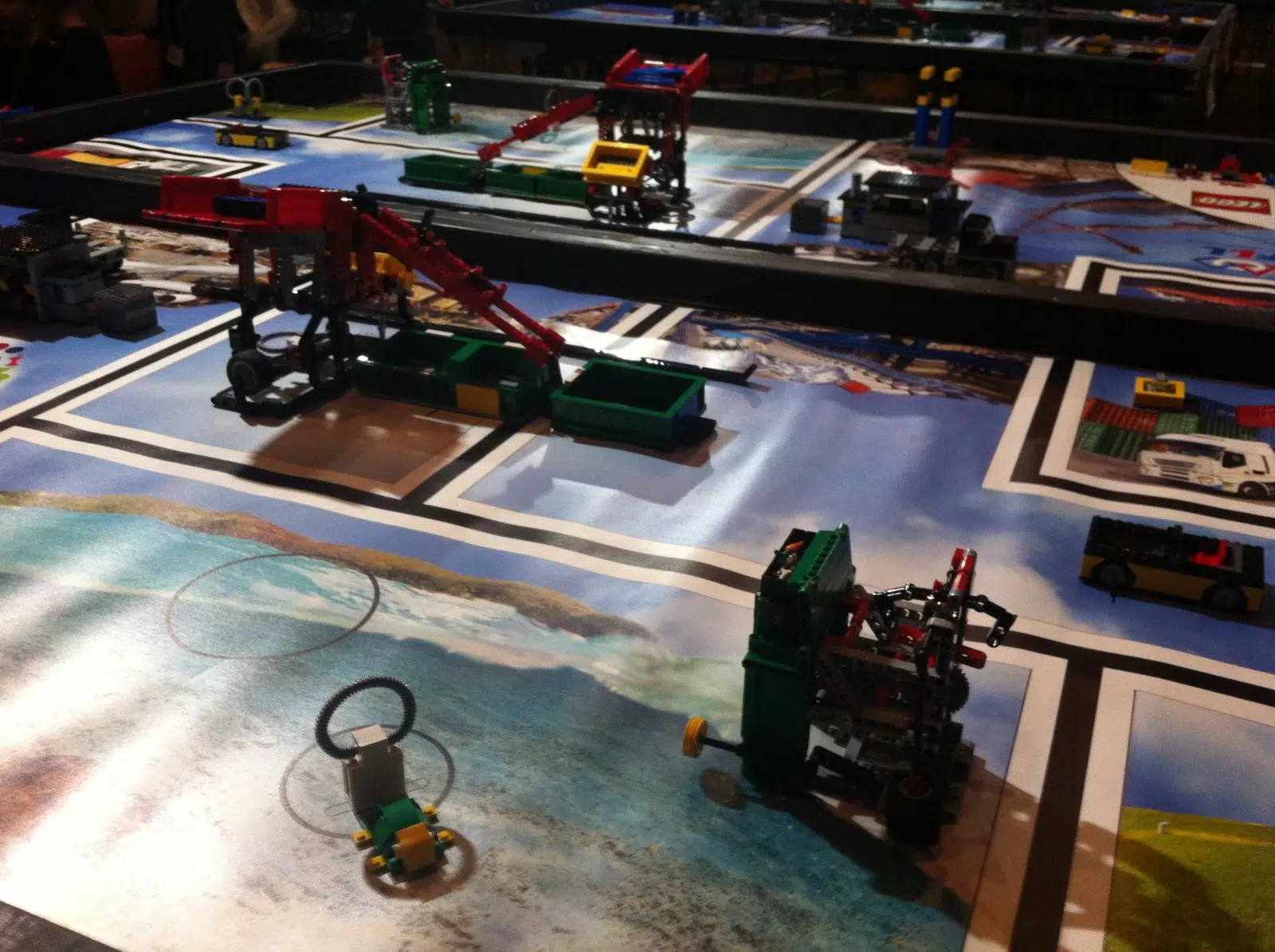 Students between grades four to eight got to use their Lego robots in the annual First Lego League (FLL) tournament, run by WE FIRST. The club is a mentorship group at Western University that encourages elementary and high school students to continue in STEM related fields.
Megan MacKay, a social science student, first got involved with the program when she was in grade nine. She joined a group at her school, and was happy to find out that non-STEM students at Western can get involved with WE FIRST.
"As a high school student, I was grateful for all the time that my mentors donated," she says, "I'm happy that I get to pay it forward and give back to my first community as well."
She adds that those participating in WE First learn transferable skills. "They're learning teamwork and project management. They're learning about public speaking, they're learning how to write essays."
MacKay also says robotics is a practical field of study. "We find with science, the best way to get kids engaged is to have that hands on experience," she explains, "When we're providing them with FLL robots and FTC robots, and we're allowing them to build 120 pound robots, I think that's a really unique opportunity and one that robotics provides specifically."
FIRST reaches out to 7,000 youth across Canada.