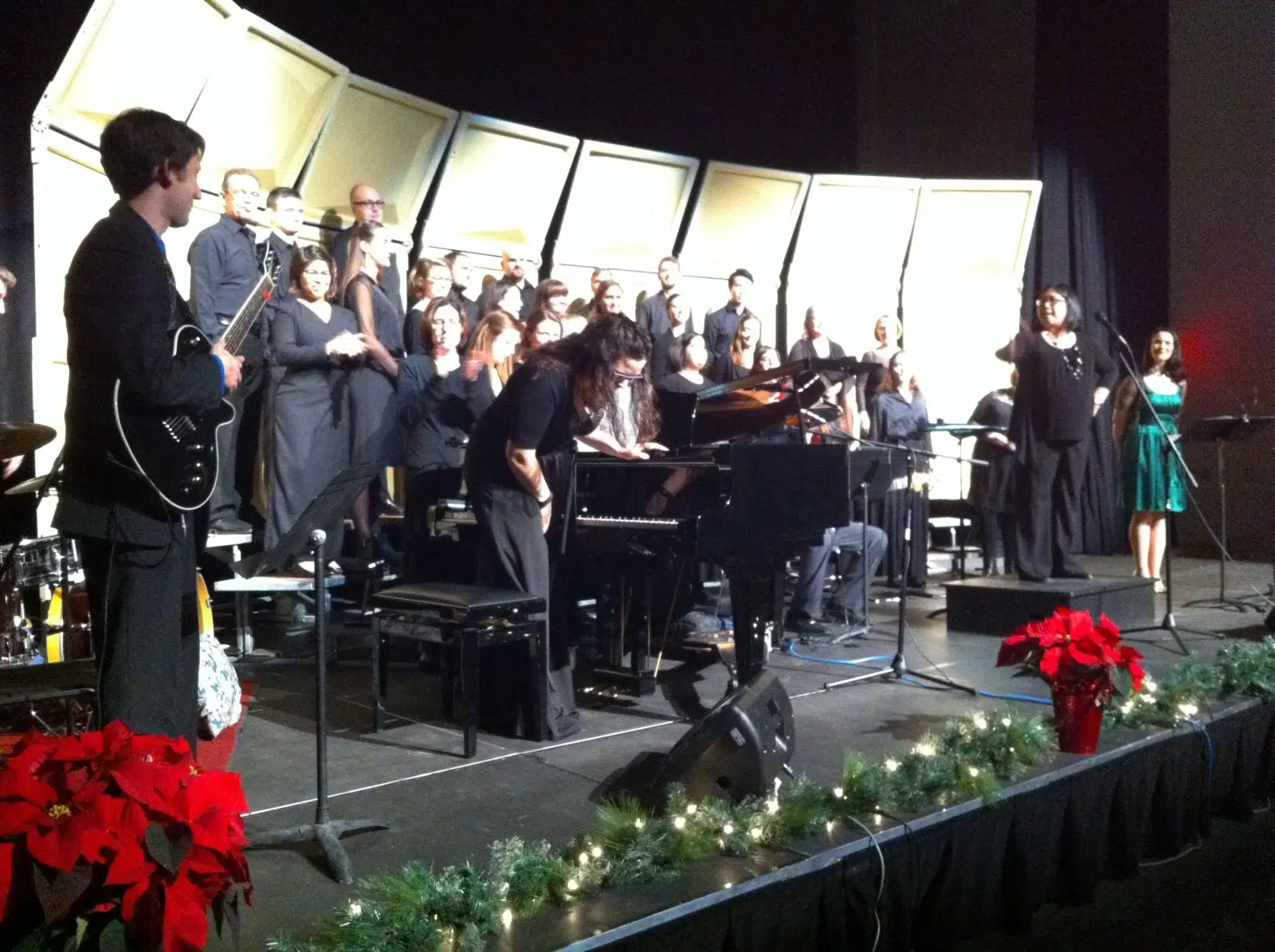 It was a full house at the Joanne and Peter Kenney Theatre at King's University College. Their chamber choir performed songs of "Comfort and Joy", while accepting donations towards the Christ the King University Parish Refugee Sponsorship initiative.
Michael Bechard, the chaplain at King's, says the program began last October when the school wanted to help those affected by the refugee crisis in the Middle East, Europe and other parts of the world. They were raising money to welcome one person to Canada, and have brought in seven people from Syria, Turkey and Africa.
He adds the King's community often helps people in need, from the homeless in Downtown London, to Aboriginal communities in northern Ontario.
"It's people who are looking to offer their lives in concrete service of others and to be witnesses of change, growth and peace."
Janet Loo, the conductor and artistic director of the chamber choir, says the ensemble will host fundraising concerts that also bring awareness to many organizations, such as the St. Joseph's hospice and the Sisters of St. Joseph.
She says the choir spreads good cheer "to inspire people, to get them into the spirit of the season [and] to be with loved ones. That's the main message, love and joy."
Local jazz singer Sonja Gustafson also sang with the choir.