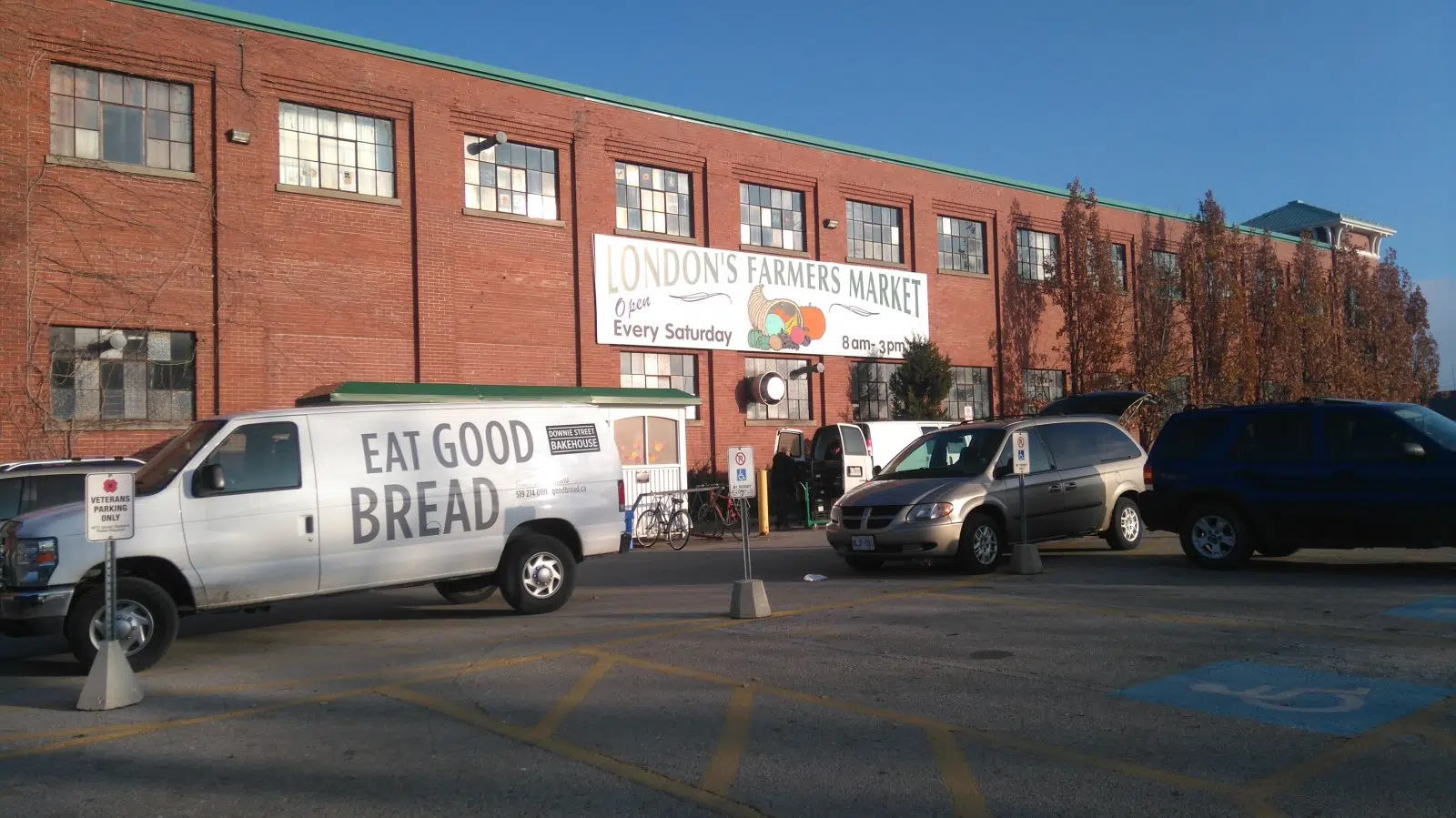 Eating local is a growing trend and London, Ontario is a great city for easy access to local food.
London has quite a few farmer's markets.
Covent Garden, the Western Fair Grounds Farmer's Market and Masonville are all year round and expand to the outdoors during the summer.
The warmer months make choosing fruits and veggies easier, because of their bright colours and abundance.
When Winter arrives, those choices completely change to dense and dull coloured vegetables.
 With a seemingly small choice of foods from local sources during the Winter, some may feel at a loss for what to cook.
What to do in the winter, according to farmers.
Owner of Turner's Farmers Market, Sherry says her farm is still growing kale, parsnips, brussel sprouts, and the cabbage season is ending.
Common Ground Farm is at the same stage of farming. Matthew Marchioni, a farmer with Common Ground, says kohlrabi and cabbages, "Can be picked and stored, if done properly, for a few months."
Stored vegetables are picked and stored in a cool, dark area till they are wanted.
If you're wondering what to cook with root vegetables, Sherry says, "You can put all of your root vegetables together and roast them. Stews and soups are also great."
If the winter blues are getting you down, Marchioni says his pick me up dish is a coleslaw. "A reminder of Summer is a coleslaw. Because you have carrots and onions, cabbage. If you were to shred them up and make yourself a little coleslaw with a vinagrette dressing or a mayonnaise dressing. It's fresh and tasty and crunchy."
Part of the stored produce are apples, with many varieties available. Janniene from M&R Orchards says McIntosh is still in season as are Empire, Spartan, Ida Red, Golden Delicious, Red Delicious, Jonah Gold, Mutsu, Royal Gala, Ambrosia and Honey Crisp is almost done."
With apples comes apple crisp, sauce, and pies says Sherry.
Wines for Winter
Jordan is an associate with Coyote Runs Winery. He says people stick with the red wines in the Winter. "Because, they're warm and cozy. Wines you'd want to curl up by the fire and drink. People's diets also change in the Winter time. People tend to eat more stews, dark meats, heavier potato dishes."
Jordan also says Ontario offers a great selection of red wine from Pinot Noir to Cabernet sauvignon and Cabernet Frank.
And if you're truly lost on what to eat and drink, Sherry says Google is a great tool to have you cooking like a chef in no time.
London's Winters are not easy,  but this winter won't take away our delicious warm stew, with a beautifully paired red wine and perhaps someone to Netflix and Chill with.
Making a meal with local food during the Winter