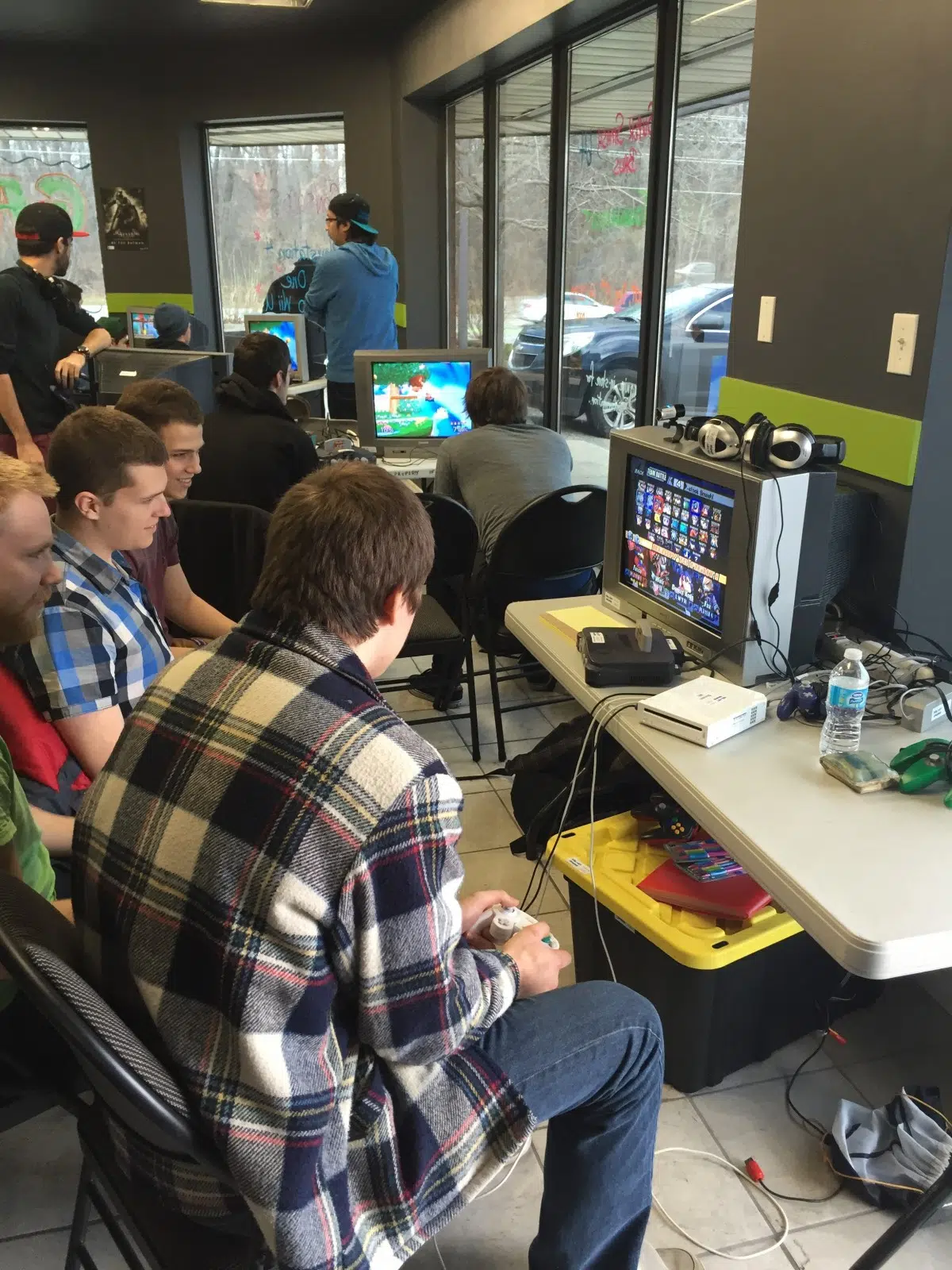 This past weekend, Gamerz Block held yet another tournament. This one was different however, they wanted to appeal to the older generation of gamers by using the Nintendo 64, which was released in 1996, for their main event. The game of choice for the tournament was Super Smash Brothers, which is the original and most popular "party" style game ever made.
If you don't know, Super Smash Brothers is basically you and your friends choosing different Nintendo based characters from their different video games, and fighting against each other until one of the characters doesn't have anymore lives.
At the Tournament there were over 30 people that showed up to play the retro game, Owner Khalil Hachem says that this was a much better showing then her expected, he expected under 20 because of the pure age of the N64. Gamerz Block even partnered with local streaming and tournament running service "AffinityPlay".
They streamed the entire tournament on the worlds biggest streaming site Twitch.tv. They are hoping to continue their partnership throughout the new year, and are now hoping to have weekly tournaments in 2016, which could include games such as League Of Legends, CounterStrike: Global Offensive and many different sports games.
This is a step in the right direction because of the sure popularity of gaming tournaments and streaming these tournaments has skyrocketed in the last few years, with some of these tournaments reaching over a million views at one specific time.
Video of the Grand Finals on the N64 from Saturday