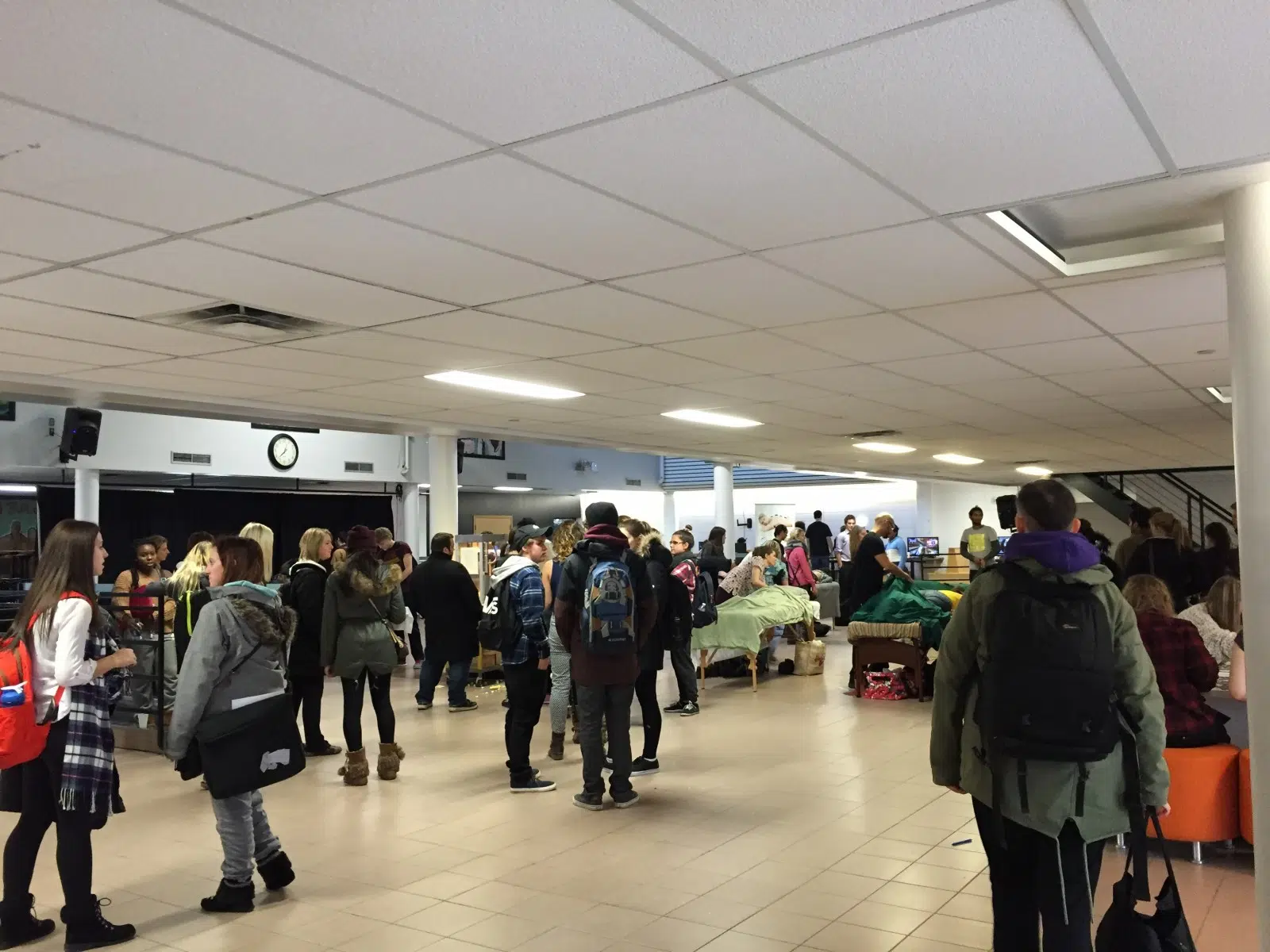 The Fanshawe Student Union held their annual "Chill Lounge" for students to de-stress from exams and life. A two day event featured free massages from Inner Insights, and puppies.
A lot of students gathered at the Forwell Hall to participate in the Chill Lounge and it was one of the better turnouts as not many FSU events are well attended. Free snacks, like granola bars and water were offered amongst video games as well.
Not only are massages good for de-stressing, but pet therapy is a wonderful stress reliever. Many dogs were at the FSU Chill Lounge and it was a hot commodity for students. Many students had smiles on their faces. The dogs looked like they were also having a great time with their tail wagging and playing with the students.
Counselling and Accessibility services had a booth setup with arts and crafts that students could encounter with. An express yourself murual was displayed by counselling. This murual is for students to write positive messages by also putting their hand-print.
Shelley Sinclair who is an Accessibility Counsellor says that students should be focusing on the basics when it comes to exams preparation. She says that students should be taking good care of themselves, getting enough sleep and that there is a light at the end of the tunnel.
Exam week is from Monday, December 14th to Friday, December 18th.