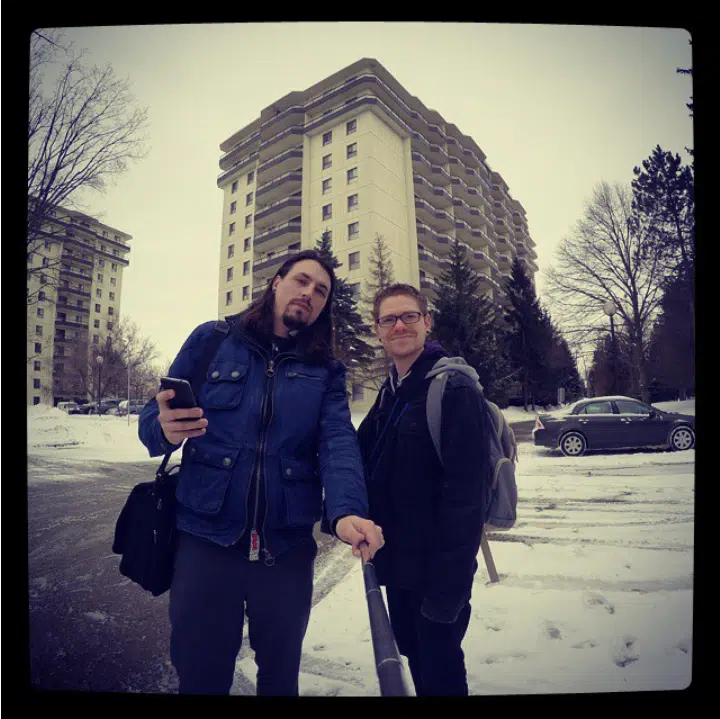 A new film production company is on the rise in London and is changing the way the industry works. Allister Marcel and Jay Mcallister formed Men with Kilts films in 2011 and have been a success ever since. They first launched their first youtube comedy series called "Dan and Greg" that has been a massive hit and were invited to this years Toronto International Film Awards.
The duo are also working at changing the way the film industry works. Many aspiring artists will head to big cities such as Toronto to catch their big break, leaving London with limited opportunities. "We have so many outlets here, the fanshawe and western theatre, the grand theatre, many acting schools, yet once people are done that, they head to Toronto. The industry is dying here because nobody stays here and thats what we are trying to change." says Mcallister.
Men with Kilts films holds open auditions for their new projects without going through a hiring agency that most films go through. " We want to give an aspiring artist the chance to gain experience without having to sign yourself to an agency. So many successful actors were found through open castings, so we do not want to limit ourselves.", says Marcel.
To learn more about Mens with Kilts films, you can go to their website at http://mwkfilms.com/