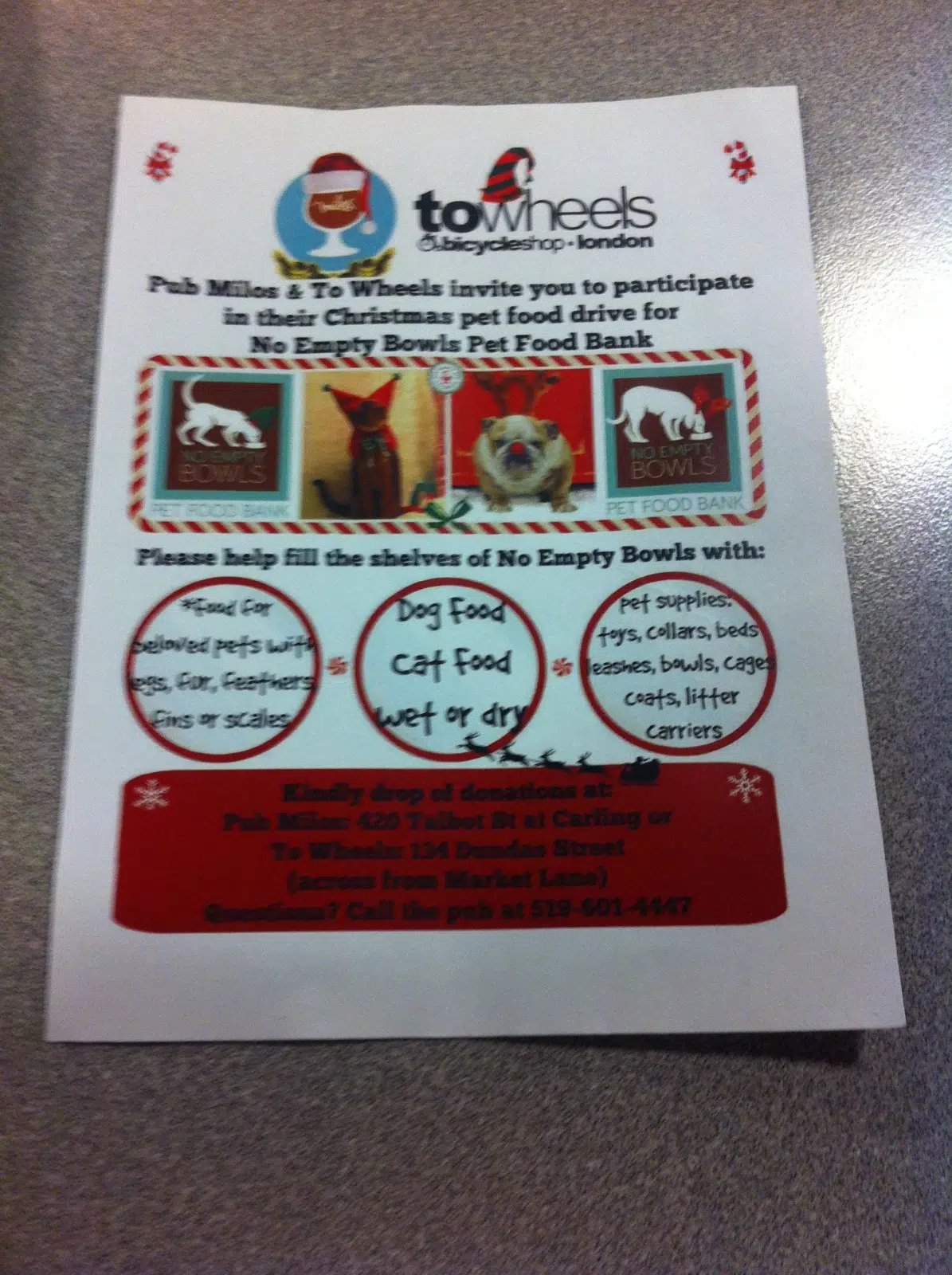 Wendy Gorman has been involved with animal rescues for 10 years. "There's been a lot of cases where the people wanted to surrender their pets to us, because they can't afford to look after them."
She and her husband, Kevin, started the No Empty Bowls Pet Food Bank about three years ago.  They were collecting bags of pet food, and they had clients who required it. The couple will drive to people's houses every week, alternating between North and South London, to deliver pet food and other supplies to people and agencies such as the Ark Aid Street Mission.
She feels affording pet care is a growing issue, as she is seeing with her clients.
"A lot of them are on low income, on ODSP," Gorman explains, "Money's tight. With Christmas coming, you have to buy Christmas presents, and heating bills go up, hydro bills go up. They rely on me, and I do my best to help them."
Kevin adds that it's tough when people are losing their jobs. "All of a sudden, you have no money, and you have a car payment and you have a mortgage payment. There have been many times we've been to nicer homes and they need help."
Milos Kral, owner of Milos' Craft Beer Emporium, is running a drive for the organization.  He says it's hard "To imagine if I'm going to feed my kitty, or put food on the table or buy Christmas presents for my children. That's not really a choice most of us would like to do."
He adds the drive is ongoing, but they are spreading awareness this season. "It's one of those crunch times. People are trying to buy presents for children to have a nice Christmas. Sometimes, unfortunately, pets are the ones who get shafted in the shuffles."
The pub has given back to other local organizations, such as Growing Chefs and Bethany's Hope Foundation. Kral says they've received generous donations, and would like to see more.
"Just think of those little faces and don't be Scrooge. Bring a little bit of food and drop it off here, so we all can have a nice Christmas."