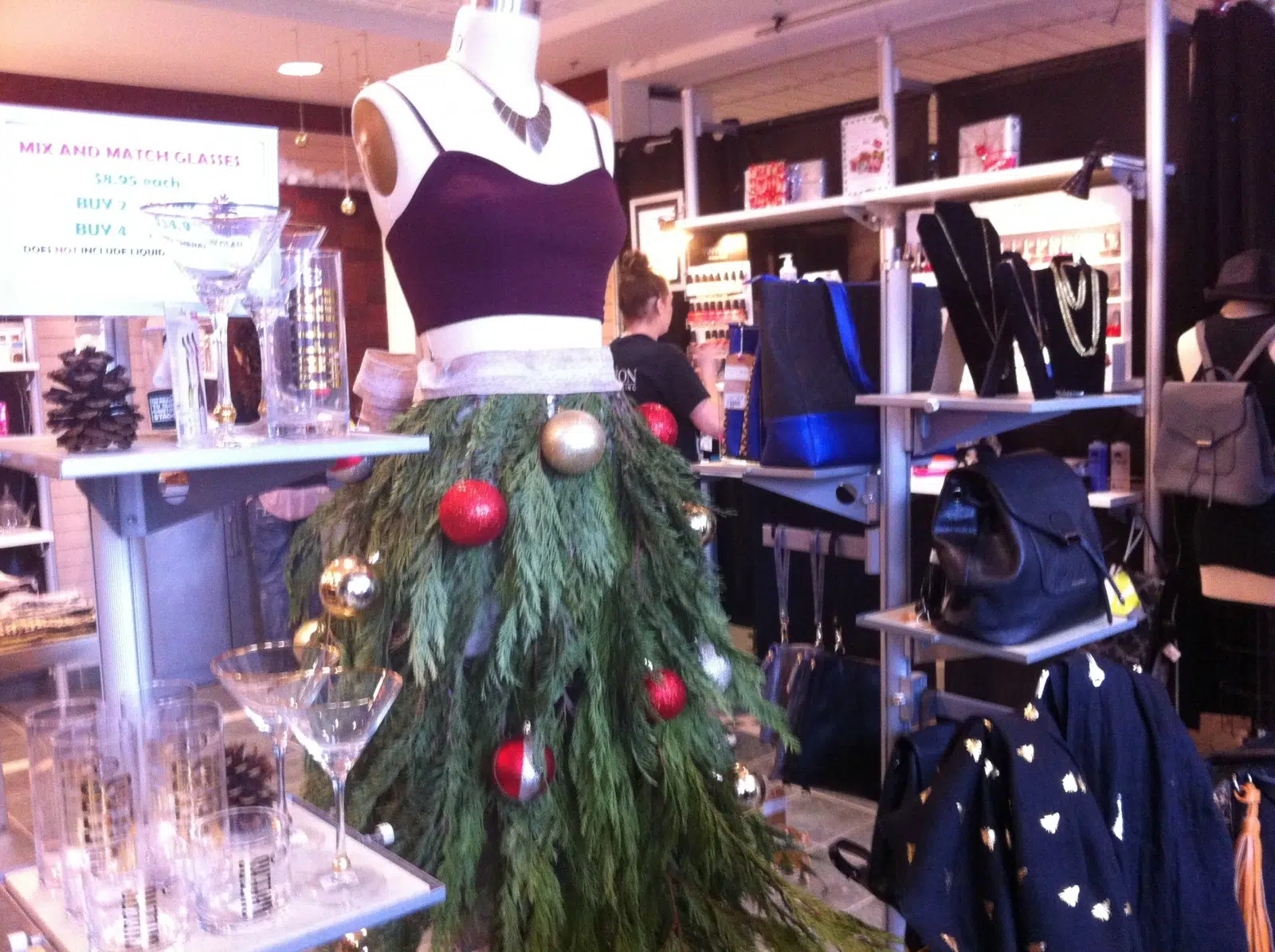 Merriam-Webster defines fashion as , 'a popular way of dressing during a particular time or among a particular group of people.'
Fashion styles are split between trends and fads.
Fashion Design student at Fanshawe College Yustina Zezk explains, "A trend is a style or design that people follow. It can be the classic term; that, 'everybody always wears or follows, depending on season,' or it's, 'just classic.' And then there are fads which people pick up really quickly and then drop really quickly."
She says a trend would be the classic little black dress and a current fad would be big puffy coats, blanket and infinity scarves.
Who decides what a style is? How does it catch on? 
Fellow Fashion Design student Megan Bain says fashion could be decided by a mix of both marketing and the public. She explains stores come out with products, that customers decide to love or not. Judging by the popularity, the company decides to make more or discontinue."
What's popular now?
Wearing clothing that is comfortable like workout clothes and look good enough to wear out is all the rage according to Bain and Fashion Designer Heather Ringland.
"People are going towards natural fabrics," according Ringland as well, " cause it's bamboo and they want natural fabrics to wear on their skin. Because, polyesters and synthetic fabrics are really icky to wear."
Not only do people want to feel good in their clothing, they also want to feel good about buying it.
Little by Little is a not-for-profit, dedicated to helping Haitians with clothing essentials and providing employment to keep their families together, while sourcing the textiles from Nepal. A country in desperate need of legitimate jobs.
The charity sells multiple art pieces, including hand-crafted jewellery.
An associate at the store, Linda Seabrook says, "I think a big current trend are the long necklaces and big chunky pieces."
She believes the fashion will press forward.
What are the current influences of fashion?
Bain says she sees a lot of 70's inspired clothing, "The colours and a lot of the cuts are really 70's."
Zezk says, a lot of florals and high-waisted pants are back in fashion too.
 On the flip side of the dramatic Seventies, the laid-back 90's is back as well. Bain says, "The biggest buzz words I've heard lately are, 'normcore.' It's dressing like Jerry Seinfeld or Steve Jobs, just plainly in like light wash jeans, a white tea and New Balances [shoes].
Bain adds, she has described a current trend as, "Health Goth, or Sporty Goth. It's performance wear, in darker and focusing on more transparent and performance fabrics."
Modern fashion is at an odd state between two very different eras. Will another decade come back in style or will something new arise?
Zezk says, "Fashion repeats itself. Whatever is going on with crop tops and highwaisted pants, that's going to be done with. And there's probably going to be a new trend, that happened decades ago.
Lesson here is, stick close to your parent's closets, because who knows if the 80's are up next. Or if we're heading back to the beginning of the millennium.