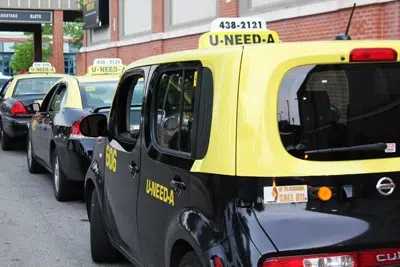 The recent conversation of a mandatory dress code for taxi drivers has caused transportation companies to look into a dress code themselves, or update their current rules on what taxi drivers can wear.
Keeping a professional look in this business is important especially since there is such a high demand for taxi transportation companies in the city.
With the recent addition of Uber, competing with taxis and causing an uproar in protests and difficult decisions to be made by cities, there is high demand for safe and reliable transportation companies to get customers from point A to point B.
Even though these dress codes are not a city by-law, these companies find it important to show their customers that they care about the comfort of their ride and showing they know how to appropriately have the look of a taxi driver. With current rules already implemented by some London taxi companies, they will not be looking to make many changes while other businesses will only just be starting to talk about a dress code with their drivers.