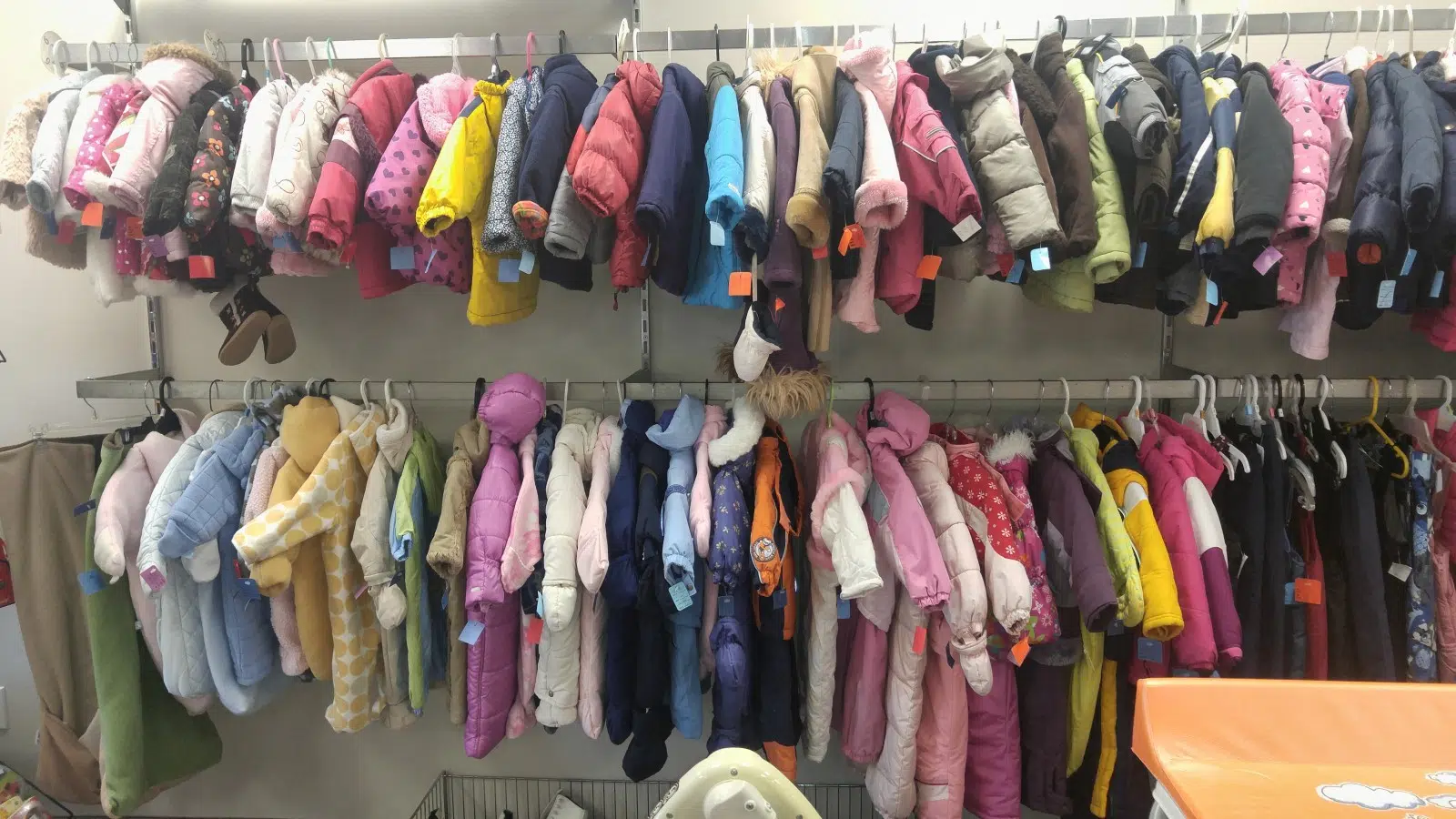 Then & Again Gently Loved Children's Goods is a second hand shop aimed at kids. Owner of the store, Kelli-Anne Pelletier says she currently has an overwhelming amount of winter goods, "We stock a lot. I'm always hearing from people how much stuff that we actually have in store. It's pretty jammed in here."
She adds that though her stock is plentiful, some things do sell quicker than others, "I do get a lot of phone calls because size 5 goes through their clothes really quickly, so we run short of size 5 pants really quickly."
Many of her items start as low as 75 cents, and she has many winter items for under $5.
On top of these prices, she also adds additional discounts, to bring in customers, "I'm going to be doing a sale coming up, for the Superbowl. It'll be a week long event, full of wonderful discounts, just to clean out as much stuff as we can, to make room for summer stuff."
Pelletier says she does accept donations, but like many other thrift shops, she also offers store credit in exchange for items, "we give about 30 to 40% of what we could resell it for."
The store is located on Highbury North, near Huron Street.