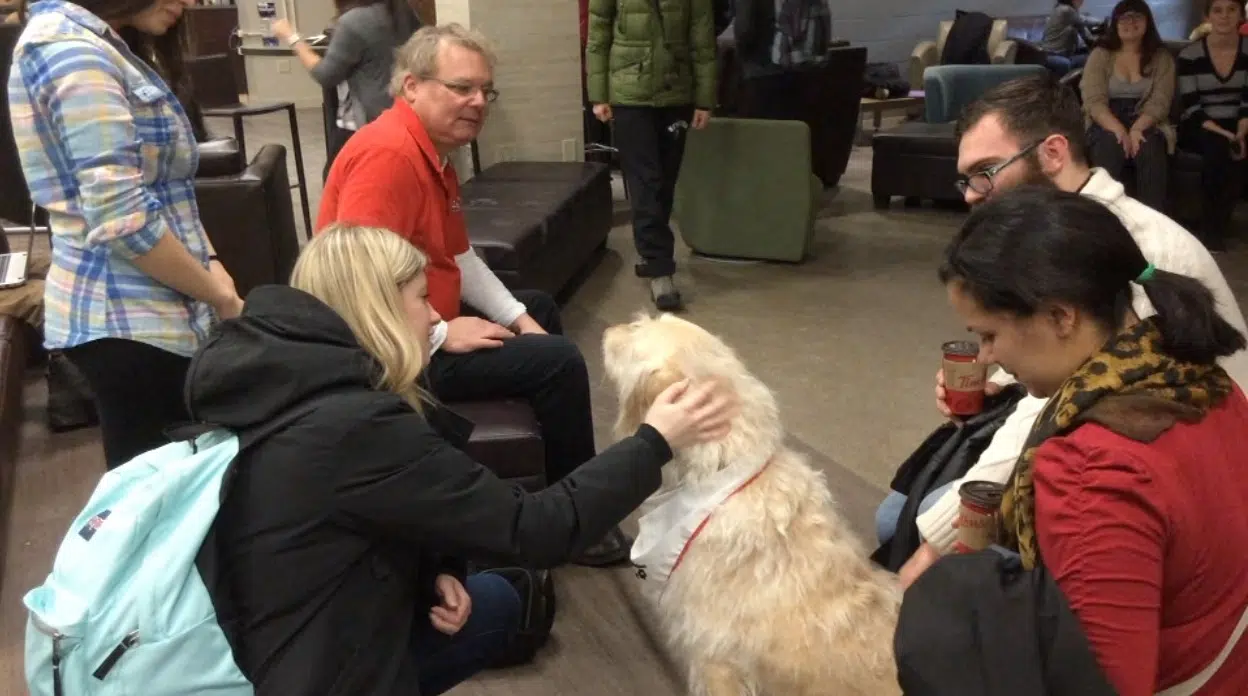 Today the St. John Ambulance Therapy Dogs went to Western University to help students with their stress during exam times. Today was the third time that the dogs went to the university since the beginning of the term.
Leslie Gloor Duncan is the Associate Director for Western University's Student Success Centre for Transition, Leadership and Enrichment Programs. She says that having the therapy dogs on campus allows students to let go of the stress they feel from exams.
"The dogs help lower anxiety, provide comfort, reduce loneliness, reduce boredom, feelings of isolation and alienation. By having the dogs here, it has been shown to lower blood pressure, and improve cardiovascular health as well".
Students are able to pet and play with the dogs when they visit Western's campus. Although this event is the most popular, it is not the only event that the Student Success Centre puts on. A full list of events can be found on their website.