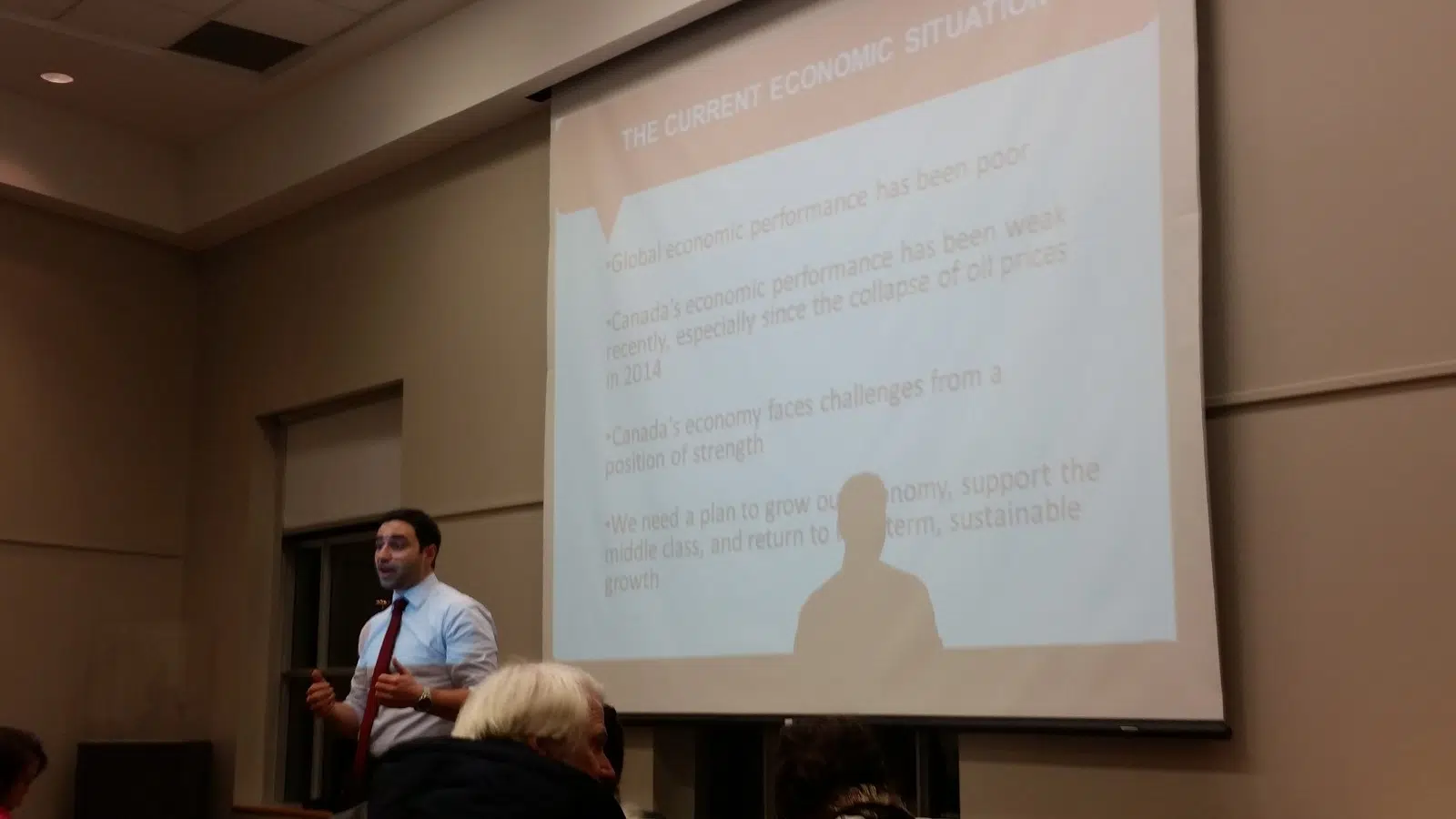 The moment of truth is almost here for Prime Minister Trudeau; can he deliver the "real change" he promised during his campaign. That's the expectation of the Liberal leader and his new majority government when they officially return to the house of commons on January 25th, and the first thing they will have to deal with is the 2016 federal budget.
As a part of the process, each year the Government of Canada conducts pre-budget consultations with the public to get a handle on what Canadians want their tax dollars spent on.
"[Canadians] are putting ideas forward that revolve around economic growth…folks are worried about the economic state of the country, and of the city frankly" Says Peter Fragiskatos. Fragiskatos is the Liberal MP for London north centre and came to office in the last general election. On Thursday, Fragiskatos hosted pre-budget consultations for citizens in his riding at Masonville library.
London North MP Peter Fragiskatos listens to concerns of Londoners over the 2016 budget
"Londoners are very engaged…it was mentioned here tonight we need an innovation strategy, we have to focus on infrastructure, transit came up…we need to better." says Fragiskatos
But it wasn't just issues like infrastructure and transit. Issues about healthcare, Senate reform, access to clear water and restoring the CBC were all concerns amoung participants. Jim May was one of the participants at the forum and became emotional when he described his 12 year struggle with Ontario's Workplace Safety Insurance Board, or WSIB, and wanted to see some kind of Federal support on the matter.
"I know Peter is going to listen to me…I know with the old government all I got was the run-around" says May
After the official forum was over, Fragiskatos spoke with multiple participants about their concerns, including May about this troubles with the province.