On January 24th, three cats and a dog were rescued from a house fire in South East London. A man was treated for burns after attempting to re enter the home to save his pets.
According to Deputy Fire Chief Brian McLaughlin of the London Fire Department, pets often get themselves out when people in the house go. If not, they assist in the removal of pets if there is an opportunity to do so.
Captain Scott Turnbull of the London Fire Department explained that there is special equipment used when a pet is recovered from a fire.
"There's three different sized masks we have which adapt over to our oxygen kits we use on humans. The success rate is quite high… we ten to find especially cats, long after a situation has been dealt with by ourselves we'll bring them out and be able to give them oxygen, and fairly quickly they recover."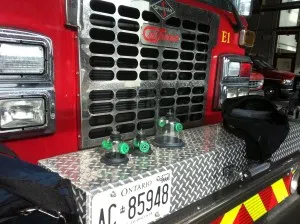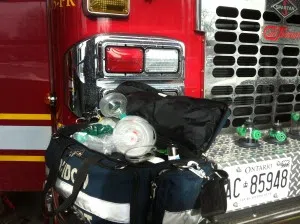 Turnbull added that he has used the equipment more often than he expected to when it was brought in because of how many Londoners are pet owners.
Dr. Tracy Satchell is a surgeon and co-owner of the East Village Animal Hospital, and said that the concerns with emergency animals pulled from house fires are similar to people in that situation, such as thermal burns on their skin as well as in their lungs.
"When they inhale really warm air, it can essentially scorch the inside of their lungs. That makes it difficult for oxygen to go from their lungs into their bloodstream, so that's where oxygen therapy becomes really important. We need to put them in an oxygen rich environment, so that the oxygen has a chance to go through the burnt tissue into their blood."
She added that you should seek veterinary attention for an animal as soon as possible after its been rescued from a fire.