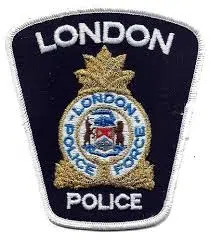 Kipps Lane is no longer a crime hotspot according to London Police crime tracking tool, RAIDS Online.
The street has long been an area that Londoners avoid after nightfall.
The northern side of the street is packed with apartment buildings, while the south side is mainly residential homes.
As with many London streets, there have been some memorable crimes that took place there.  The shootings in 2014 were particularly infamous as it was so public that residents watched the police standoff from their front lawns.
The judgements on Kipps may have had some truth to it several years ago but since the development of the buildings at the corner of Kipps Lane and Adelaide Street, crime has been on a downward trend – this may be attributed to the round-the-clock surveillance by SecuriGuard.
According to Jesse Peters a security guard who works in the Carling Heights area – which includes Kipps Lane – says that the most common complaint from residence involves neighbourhood kids, not criminals.
"The people around here are worried about the kids… but they're good kids.  They're just hanging out."
When asked about the frequency of break and enters, Peters said, "We don't see it that often. Every once in a while."
The only crime to be reported on Kipps Lane in recent months was a residential robbery in January. In contrast, there have been 8 thefts and 3 residential robberies at Western University in the same time frame.
To see the full map visit the RAIDS Online website.