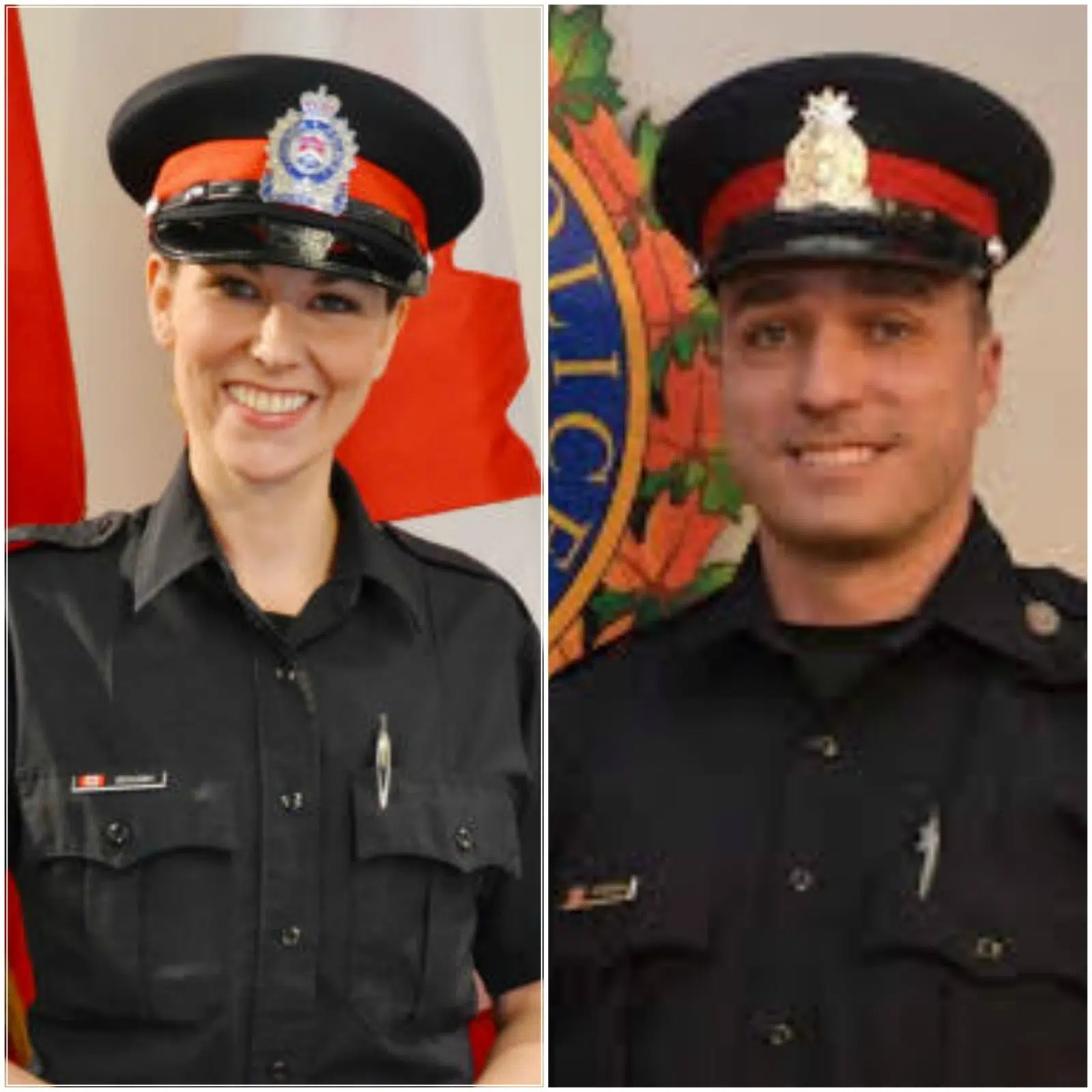 London Police are very proud to announce that two of their highly regarded constables have been nominated for the Police Hero of the Year award.
This award is being handed out later this year. People can nominate a police officer who went above and beyond the call of duty, or for their community involvement.
Former media officer and current patrol officer, Constable Ken Steeves and his partner in crime Constable Sandasha Bough, former school safety officer and the current media officer for the London Police service, were both recognized on February 2nd for their hard work and dedication to the force.
Constable Steeves tells XFM that this award recognizes the great work that the police always do, "We do a lot of great stuff for our community."
"Not to boast and not to brag, there could be a whole number of other officers within the London Police service that could be nominated," says Steeves. "Certainly Constable Bough also deserves the recognition and I'm sure she was just as in shock and is as honoured as I am."
According to Statistics Canada, in 2015, people in and around London say that their police officers are approachable and easy to get to know.
Police in the London census metropolitan area were given the rating of 78 per cent from the people surveyed. This rating was higher above the overall Ontario rating for officers which sits at 73 per cent for being easy to talk to.
"We, as a police service do our best, each and every day," Steeves explains.
You can nominate an officer on the Ontario Police Association website.