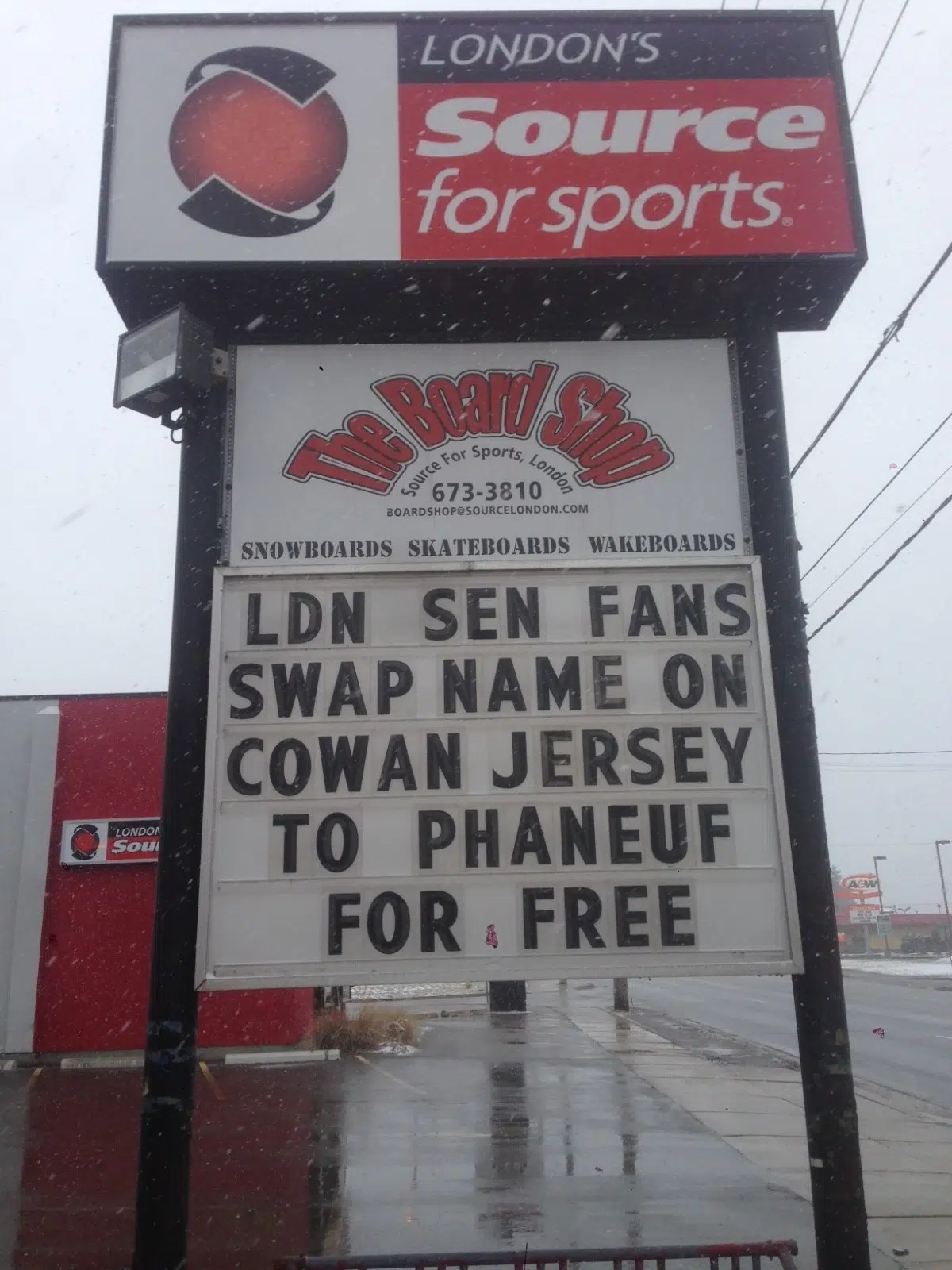 The Dion Phaneuf trade sent ripples through social media and the hockey world.
London's source for sports – TeamWorks, is offering a special free jersey customization to all Sens fans in the London area looking to get their Phaneuf on.
TeamWorks' Kevin Dugal tweeted an image on Tuesday that showed what a potential Phaneuf Senator jersey might look like.
"We'd heard that Dion Phaneuf had been traded and Alex in our art department got the idea to mock up a quick Phaneuf jersey with the Ottawa name on the front," Dugal said. "Essentially offering it for free to anyone wanting to come in."
London Leaf fans can also feel free to switch it up as well.
"We have no issues helping customers in regards to the Leafs – anything that leads to more jersey packages – we're happy to provide."
Phaneuf is just two years removed from signing a 7-year, 49 million dollar deal with the Leafs – which will now translate into him being the richest player in a Sens jersey.
In the trade the Leafs got former first round picks in defenseman Jared Cowen, and forward Milan Michalek, as well as prospect Tobias Lindberg, and journeyman Colin Greening along with a second round pick in the 2017 NHL draft.
TeamWorks' has not put a set date on when their offer will end.
Who wins the Phaneuf Deal?
Poll closed: Feb. 29, 2016 @ 12:00 AM